* I guess I should acknowledge the original 'Windows Mobile' smartphones as well, which were around, with a totally different underlying OS and interface, from the early 2000s to around 2008. But they're outside the scope of AAWP, so....
The first Windows Phones were produced in 2010, made by HTC, LG and Samsung - and we finish 2016, six years on, with HP and Alcatel being the ones making the new hardware. yet in between there were (literally) dozens of Nokias and then Microsoft-branded Lumias. With around fifty different models to choose from (depending on how you count), let's pick the five that most impressed, the five that are worthy to be counted as classics and retained even today, and used with pleasure.
But wait... lest I get too carried away with current viability as a mental filter, I wanted to give a honorable mention to a smartphone which had almost zero sales when it came out in January 2011, because it wasn't marketed or pushed or distributed in any way. (Think the Lumia 950 range but six years earlier!) Yet it had a unique selling point at the time and, in today's homogenous fondle-slab world, that USP is even more remarkable now.
So, at number six in my top five (if you will), it's the extremely rare (though I have one - ha!) HTC 7 Pro: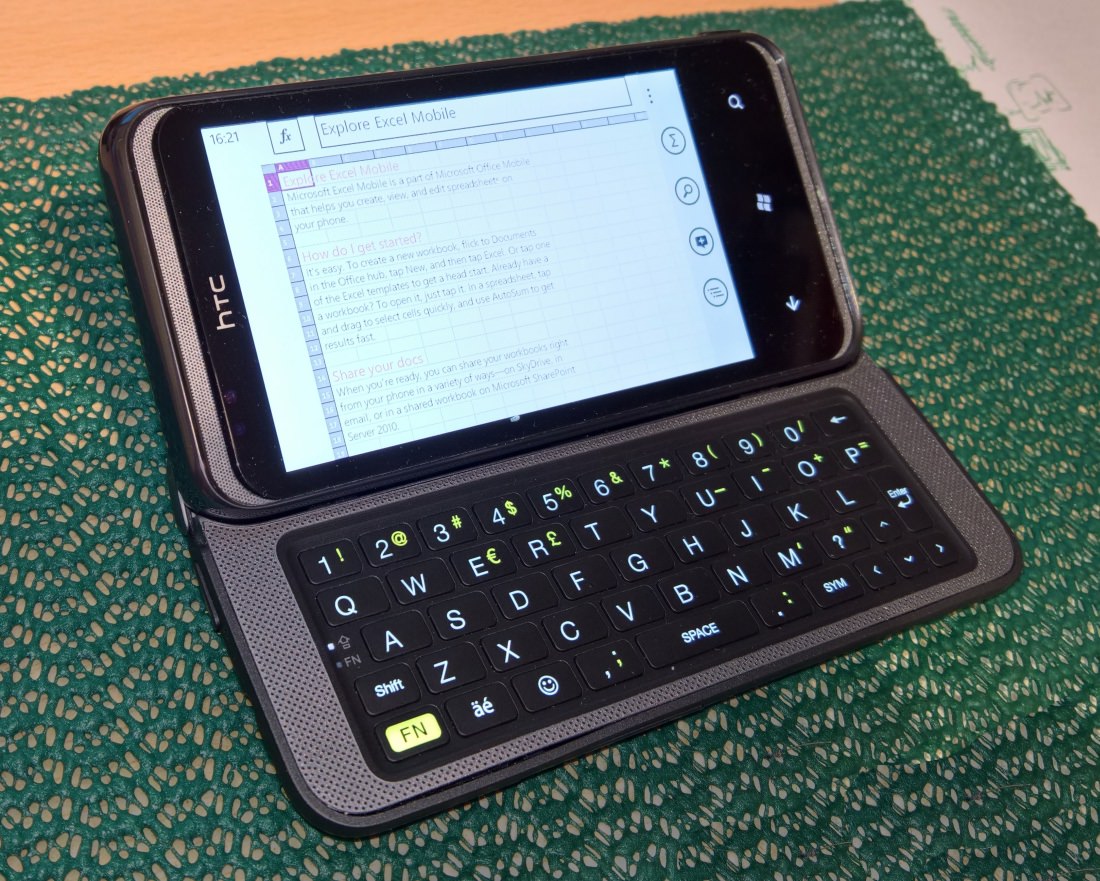 Get past that the screen is tiny by 2016 standards, get past the use of Windows Phone 7.8 (hey, it was 7.5 when it launched!), and the slide-out keyboard with sprung flip-up 'laptop' mode still excites. Especially since (the Start screen apart) an awful lot of Windows Phone (even in 2011) ran quite happily in landscape mode. So your email and Office activities, for example, were a perfect match for the form factor. Admittedly, the space bar was too small and the keyboard ultiimately too fiddly, but who wouldn't give their eye-tooth for something similar with 6" screen and modern internals in Spring 2017? In fact, you could make it all in aluminum and put it into the Surface line? (Wishful thinking, but hey...)
But on with the real top 5 Windows phones - and yes, note the small 'p', since this covers the Windows 10 Mobile era too, so we're not just looking at 'Windows Phone' per se.
5. HP Elite X3 (2016)
It seems a little harsh to put the recently reviewed Elite X3 so low down this list, but the X3 is hardly a classic. Arriving expensive (aimed at businesses), late and without all its accessories (is that a Lap Dock coming over the horizon? No, it's Santa. On a car-drawn cart, promoting this year's local extravaganza), the Elite X3 is undoubtedly powerful, it has the fastest chipset and the most RAM ever put into a Windows phone. Plus a fingerprint sensor, less futuristic than the iris scanner in the Lumia flagships but faster and more practical. (Plus the Elite X3 has the iris option as well.)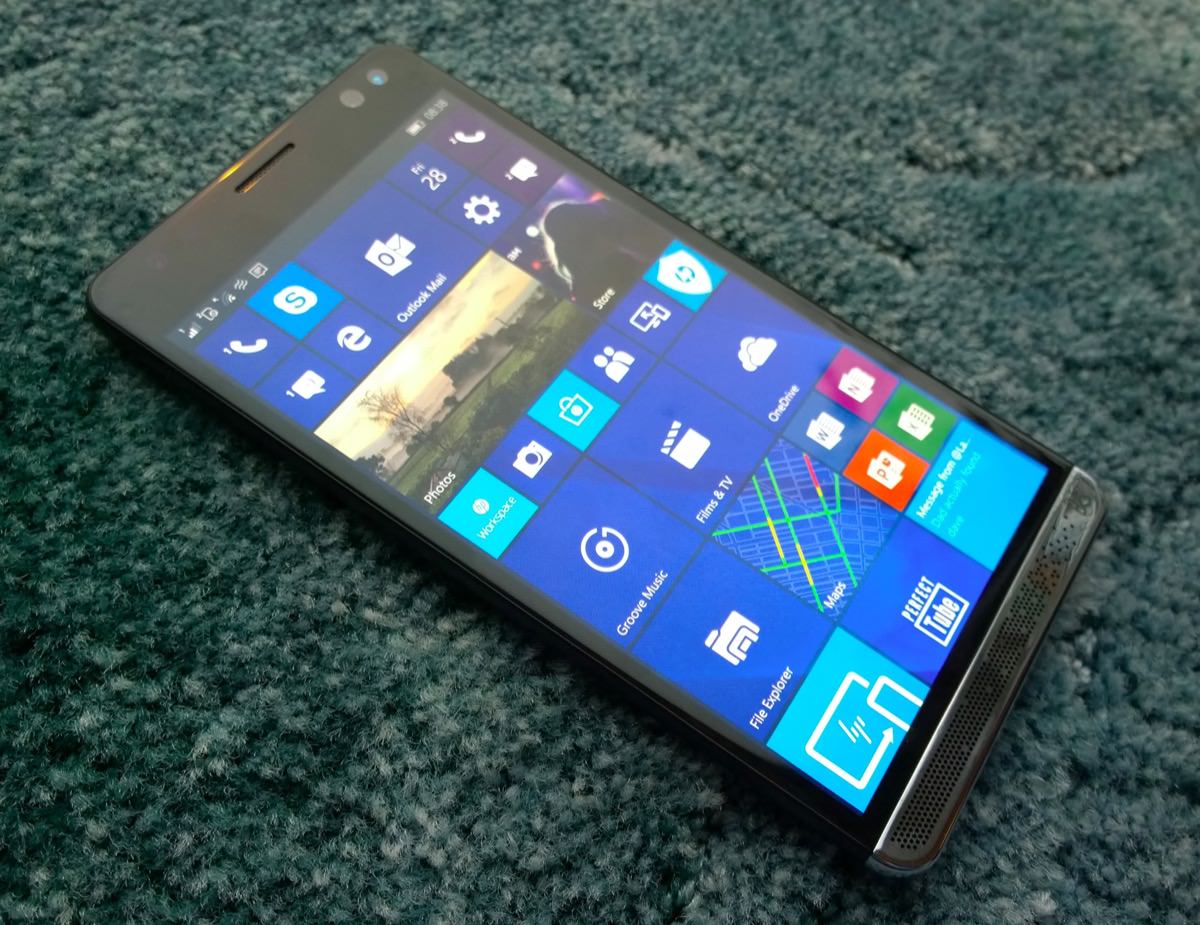 But it's hard to fall in love with the X3. At least not yet - the Lap Dock may change a few people's minds, but only if they're well-heeled - the Lap Dock is crazy expensive. Add in a camera which is decent but not as good as it should be (cough - resolution) and stereo speakers which significantly under perform and you have a flagship which simply has to be in the top 5 but doesn't deserve to be any higher than this.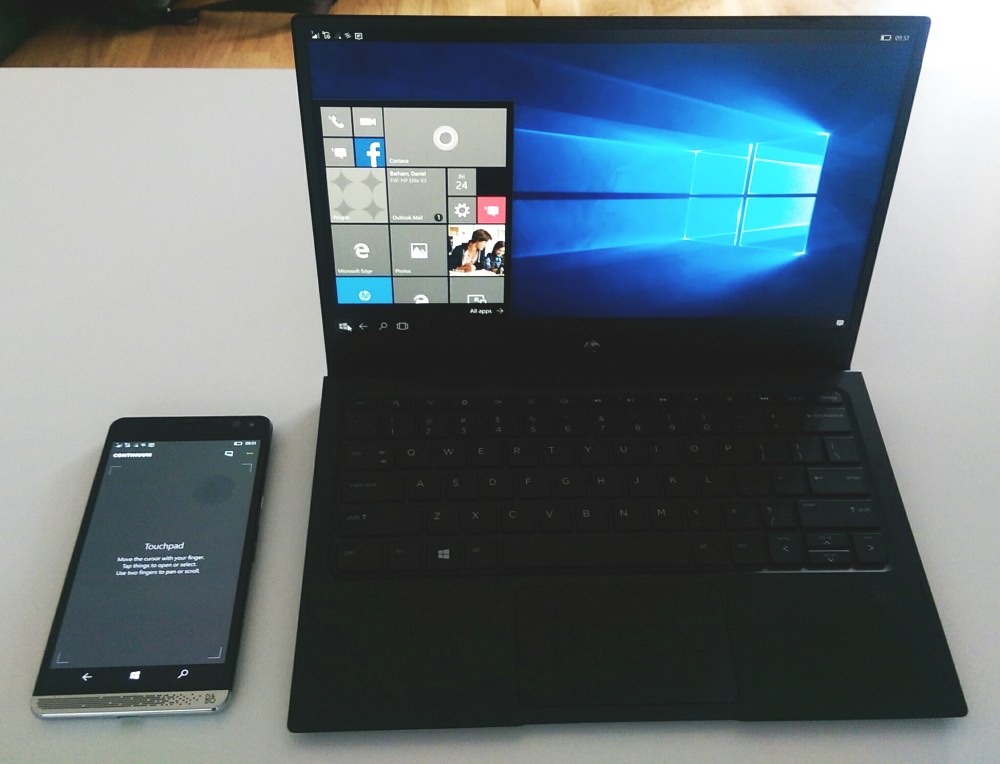 4. Lumia 950 XL (2015)
Talking of love, it's also hard to love the official Microsoft flagship, and not just because you can't really buy it anymore. The relatively flimsy plastic is improved slightly with the addition of an (also plastic) Mozo replacement back, but you still never get the impression of this being a serious tool for serious activities.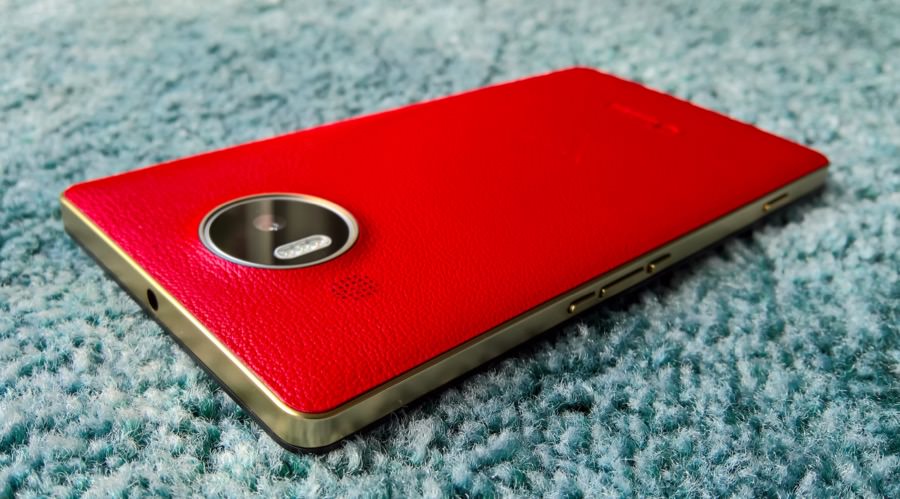 Camera excepted. The 950 XL still has the best camera in the phone world right now, with very few weaknesses. Maybe over-blocky digital zoom and very low light focussing could be picked out as minus points, but most of the time the 950 XL camera is without peer.
What also helps tip the 950 XL up into my number three spot is its incredible display, one of the best in the Lumia range or indeed in the entire mobile world, and the flexibility in terms of being able to swap out the battery, expand storage with a card, and generally get your hands dirty with its internals. This isn't an all-sealed unibody device wherein you're at the mercy of the manufacturer's design choice - here you get to see what's inside and have an influence.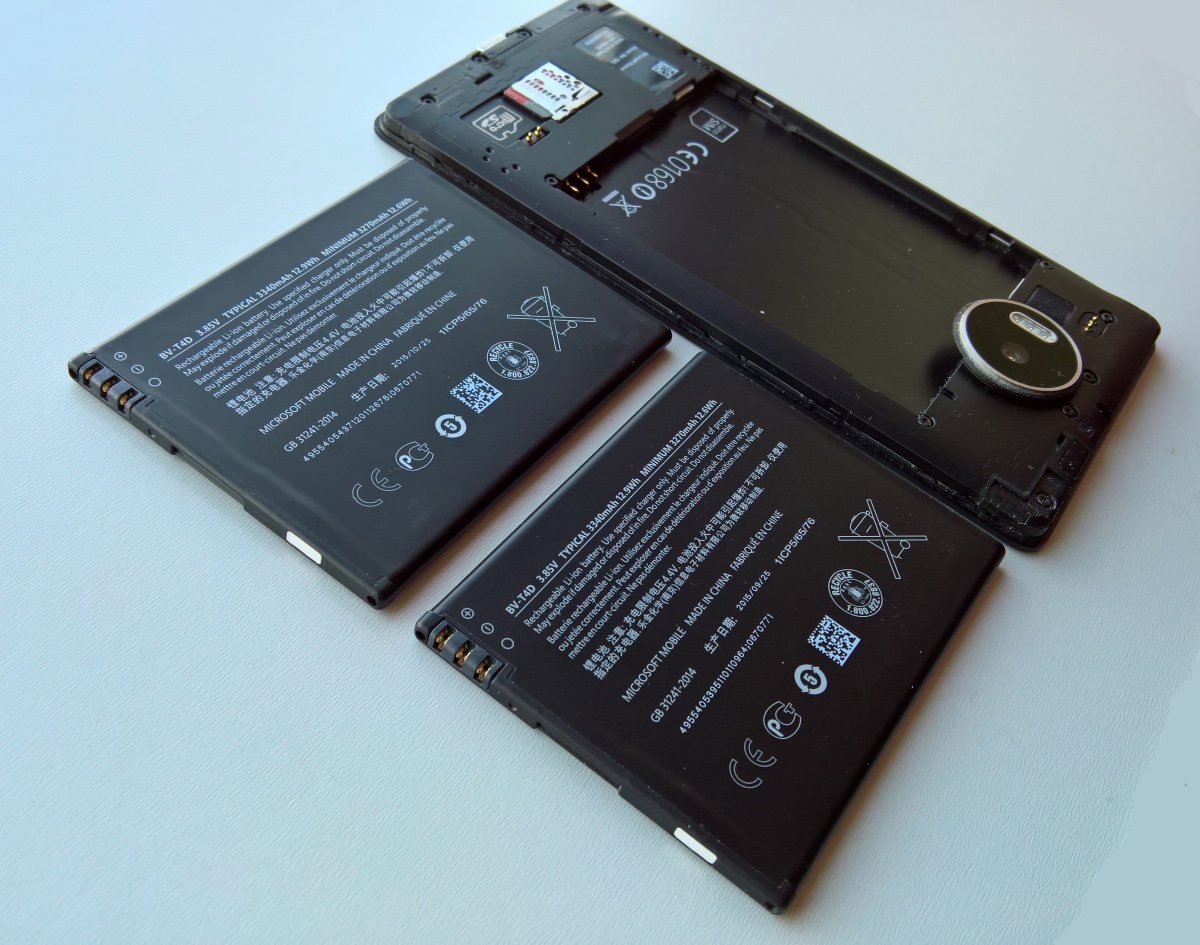 3. Lumia 640 XL (2015)
The cheapest phone in this top 5 by some margin, at least at original RRP - I wanted to have at least one budget smartphone in the line-up. And, despite now being almost two years old, the Lumia 640 XL still runs well - in fact, it runs Windows 10 Mobile pretty well, helped by that large 5.7" phablet screen (the newer OS needs as much screen real estate as possible). And, unlike the other cheap Lumias of its era, the 640 XL has full ClearBlack Display (CBD), which makes a huge difference when outdoors (note that the smaller sister device, the 640, had to make do with 'CBD lite').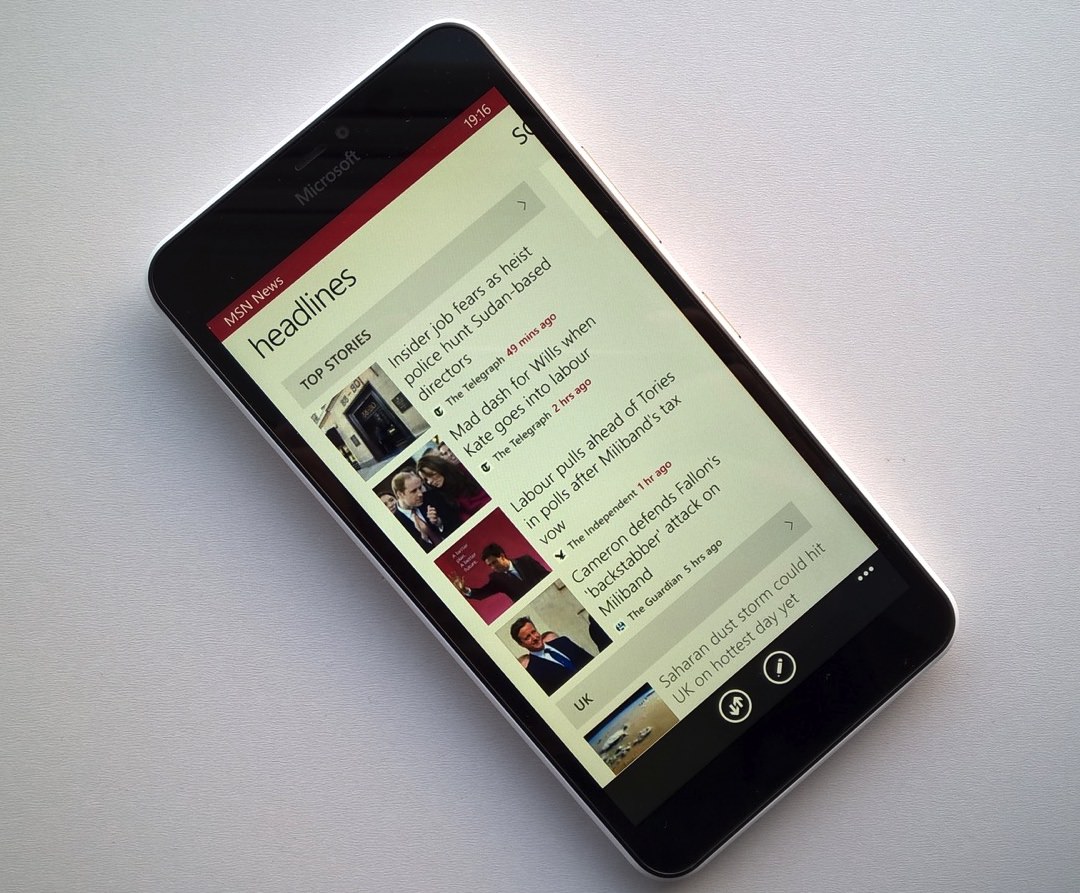 The spec compromises look savage when viewed through 2016 flagship spectacles, but the 1GB of RAM, Snapdragon 400 and 720p screen did work particularly well together. Add in a camera which is better than you'd expect (with ZEISS optics and f/2.0 aperture) and the same ultimate flexibility and repairability as the 950 XL above and the Lumia 640 XL can still hold its head up today. Not least because you can pick one of these up second hand for much less than £100 now - upgrade it to Redstone 2 Insiders 'Slow' ring and that's a very cheap way to get a W10M phablet!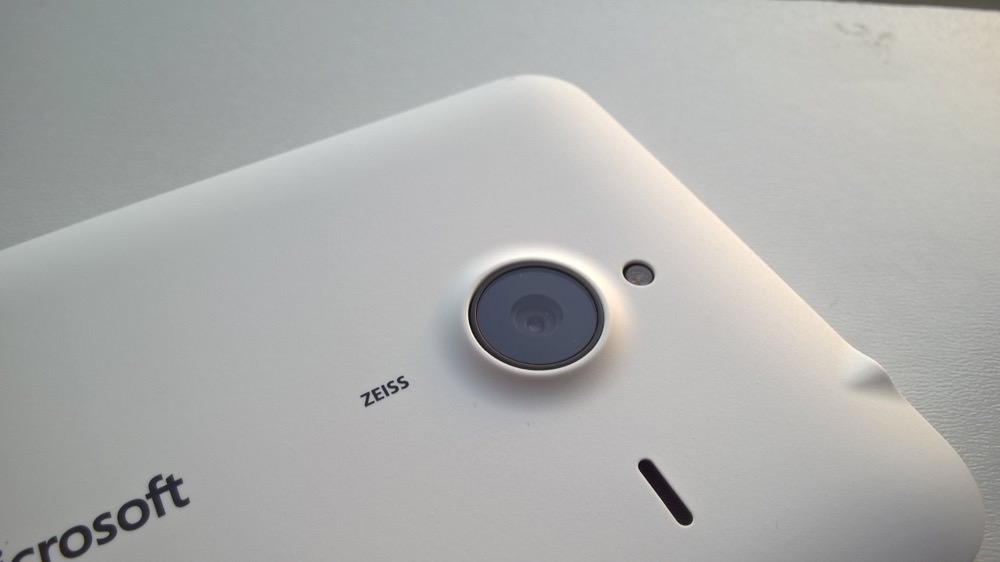 2. Lumia 1020 (2013)
Ah yes, the only real surprise here is possibly that the classic 1020 (from 2013) wasn't number one in the list. But the 1020 did have an Achilles heel or two, as longstanding users will attest. The reliance on doing 38MP oversampling down to 5MP without a dedicated Image Signal Processor (ISP, as on the Nokia 808 predecessor) meant that each photo taken on this classic camera smartphone would take around three seconds to process and save. This is an eternity by modern phone camera standards and seriously got in the way of taking rapid bursts of photos of kids, pets and general action. Yes, there was Xenon flash, and this sometimes helped by freezing the subject, but you didn't usually get many 'bites at the cherry'. And then, even for flash-lit shots, there was often the distinctive Lumia 1020 yellowish colour cast.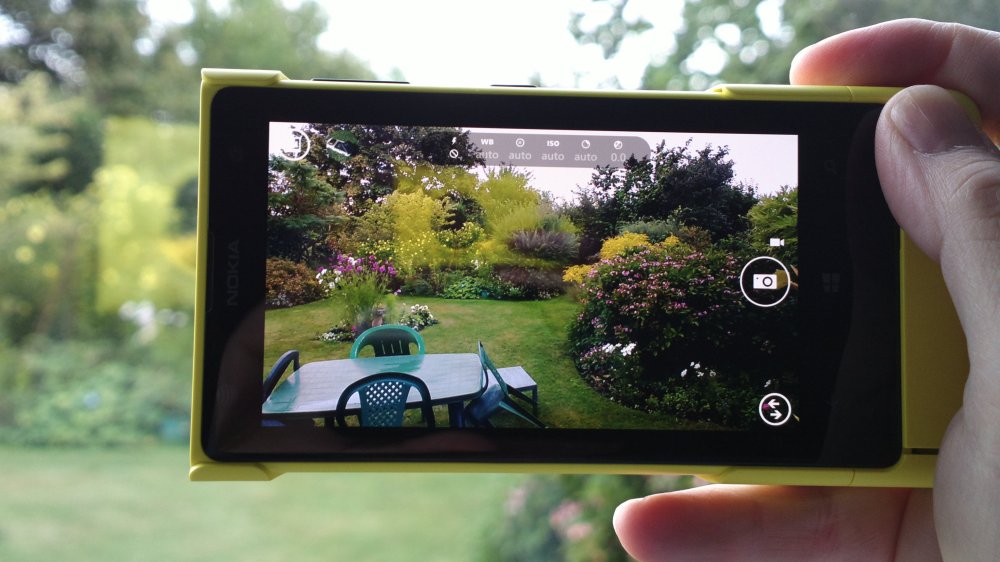 But take all this with a pinch of salt, because for many of us the 1020 was a way to get much of the classic Nokia 808 camera functions plus OIS (for those arty night shots) plus the party piece of dual capture and 'reframing later' (or not) plus an OS designed for this decade rather than the previous one. As it turned out the 1020 wasn't that future proof, since the old Snapdragon S4 processor made something of a meal of Windows 10 Mobile and it was omitted from Microsoft's official upgrade program. But on Windows Phone 8.1, its native OS, the Lumia 1020 still runs very well, albeit with applications that have mostly not now been updated for a couple of years.
The yellow 1020 was the one chosen by Nokia to promote the model and it was by far the most common. And which of us hasn't glimpsed a Lumia 1020 in a TV programme or film and thought 'Hey, I've got one of those, good choice Mr Director!'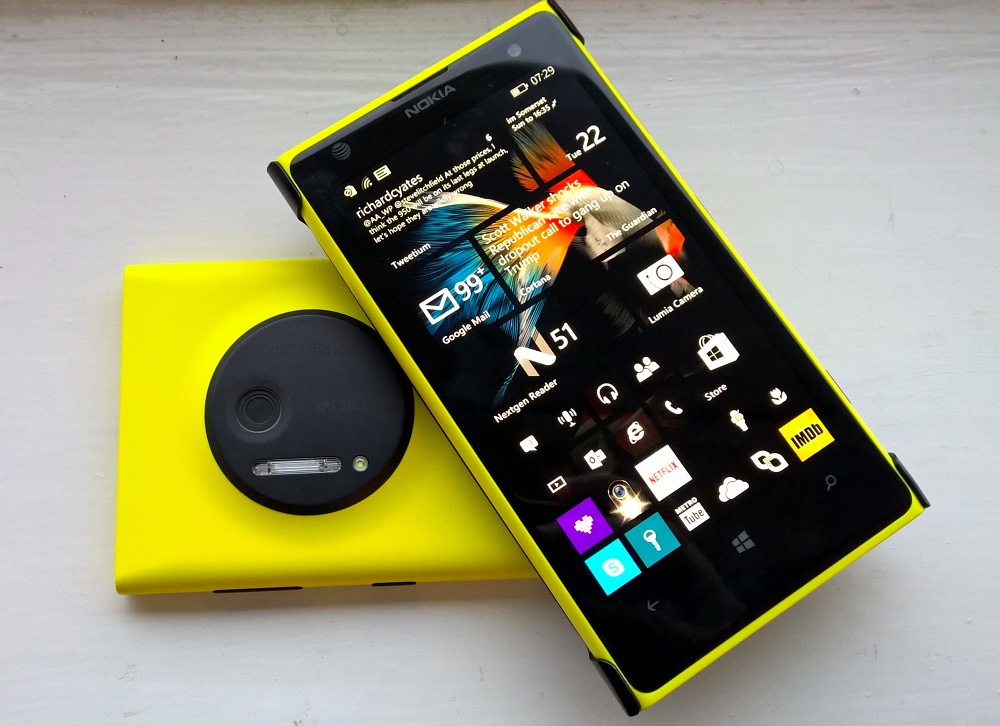 1. Lumia 1520 (2013)
But at number one I have to name check an outrageous phablet from Nokia in 2013 - the 6" screen looks quite normal these days, but the Lumia 1520 was released when most phones had 4" displays. Only the stylus-centric Samsung Galaxy Note range on Android dared to venture into 5" territory, and the Lumia 1520 made the Samsungs look like toys. But here's the thing. Not only was the phablet concept in the 1520 future-looking, the internals have held up well too, with the Snapdragon 800 and 2GB RAM still powering Windows 10 Mobile along nicely for all those lucky users who did the official upgrade.
I say 'lucky' because the 1520 as never distributed anywhere near as widely as the budget Lumias - so 1520 units today are prized, almost collectors' items. The 6" 1080p LCD display with CBD still looks fabulous at the end of 2016 and, with either version of Windows for phones on it, still gains admiring glances (I've tested this at pub meets)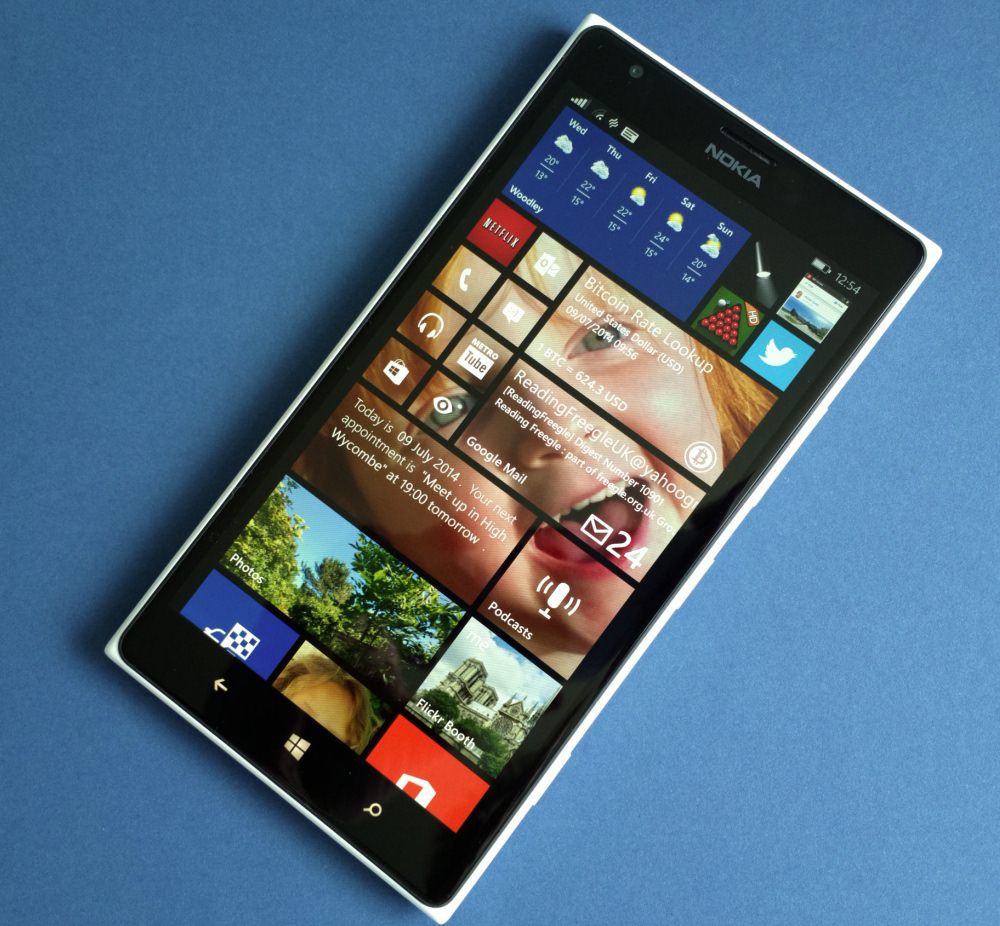 The camera's the same as the one in the Lumia 930 (that followed) and set the 21MP pattern for the 950 and 950 XL that followed a couple of years later. In fact, you could say that the Lumia 1520 set the pattern in many ways for the whole of the smartphone world (even though it's Samsung and Google who will be remembered most for introducing 'phablets', as they were called at first).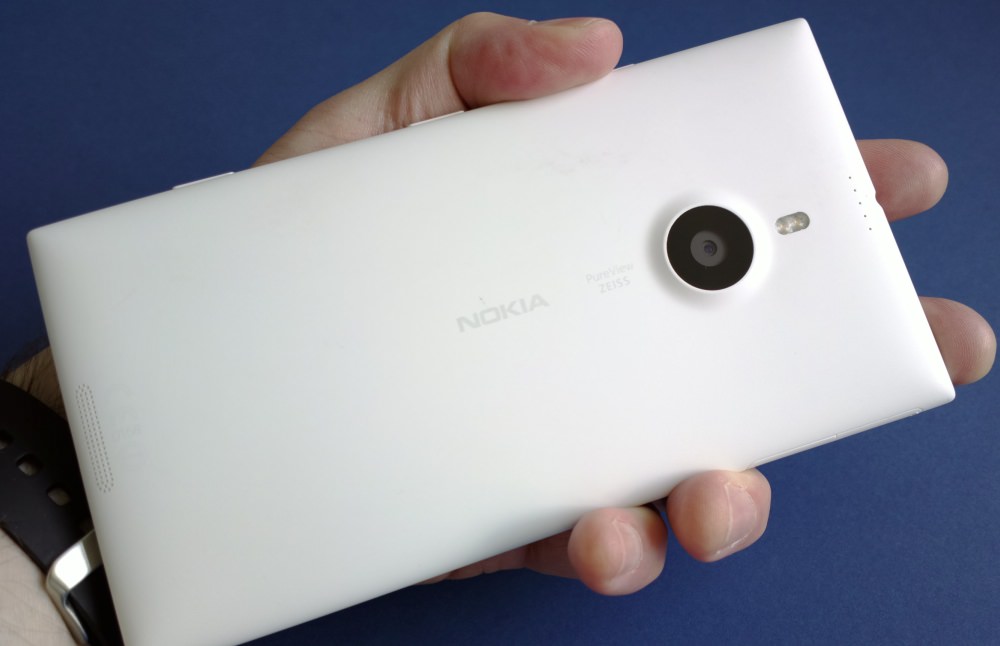 Link: my original Lumia 1520 review back in mid 2014, after the WP8.1 update.
A worthy top of the list here - but your comments welcome on all of the above!