Something of a time-machine enabled tradition at AAWP is that I attempt(ed) to predict the whole of next year's Windows mobile-related news, viewed from the start of 2017 in this case, looking back at 2016. As usual with this platform, there were ups and downs, but Windows 10 on a larger scale became truly pervasive, even if the waters of mobile became a little murky.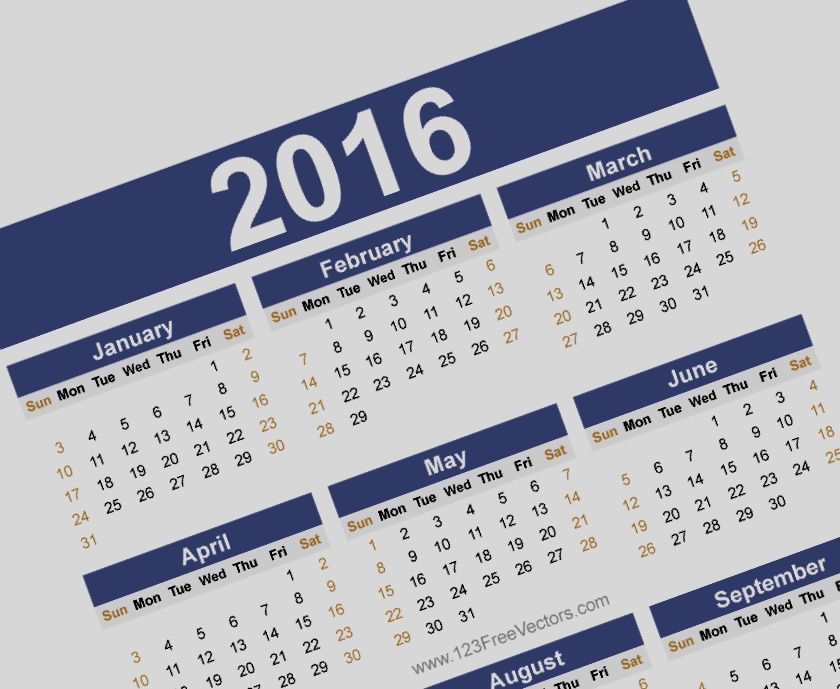 So here goes, with some relevant quotes from my predictions, along with what actually happened(!):
January - Microsoft announces that over 250 million people now run Windows 10, on desktop, laptop, tablet, Xbox, phone, and so on. The one OS rules them all vision, of course. Three major Windows 10 Mobile OS updates are rolled out during the month, along with a dozen Outlook and OneDrive updates, leaving the Lumia 950, 950 XL and 550 with much more stable interface, far better battery life and far fewer bugs.
My prediction of this number was well based on the continuing free Windows 10 upgrade offered by Microsoft to existing Windows 7 and 8 owners and the statistics for Windows 10 across all form factors continued to rise through the year. In fact, we're only a hair away from Microsoft announcing half a billion users of Windows 10 in the next month or two, in 2017. Growth has stalled a bit, partly because of the withdrawal of the upgrade offer for desktop users (bone-headed, since no consumer is going to pay to upgrade at this stage - they'll just get Windows 10 with their next new bit of kit, so why the heck not leave the Win7/8 upgrade offer in place?) and partly because Microsoft pulling most of their phone hardware plans through 2016 has left a shortfall on the mobile side of things...
February - The Lumia 650 is launched at Mobile World Congress. Over the air rollouts of Windows 10 Mobile for the Lumia 535, 640, 735, 830 and 930 begin in earnest, a couple of months after the original informal schedule. The Acer Jade Primo is also now available, small numbers and through niche retailers. HP announces its 'Falcon' Windows 10 Mobile flagship, though it's not clear how much it will cost and how it will be distributed. A big update to the Continuum application/sub-system on the Lumia 950/XL introduces a desktop which is remembered from session to session and a plethora of multitasking optimisations and keyboard shortcuts.
I got most of that right, I'd say. The Lumia 650 did indeed get announced on time, though the rest of the paragraph was a little optimistic in terms of time frames. The W10M official upgrade for these Windows Phone 8.1 phones was a month later than predicted, in March, though did work well and all the eligible devices have been working well ever since, with further updates during the year.
The new third party W10M devices were more elusive. Although the HP announcement (under the name 'Elite X3') happened in February, it took many (six!) months before it was available to buy and review. Meanwhile, the Acer Jade Primo was months late and then available only in tiny numbers (to this date I've never even held one). Finally, Continuum has improved with each new branch of Windows 10 Mobile, though full memory of previous connections isn't not scheduled to happen until 'Redstone 3' in 2017.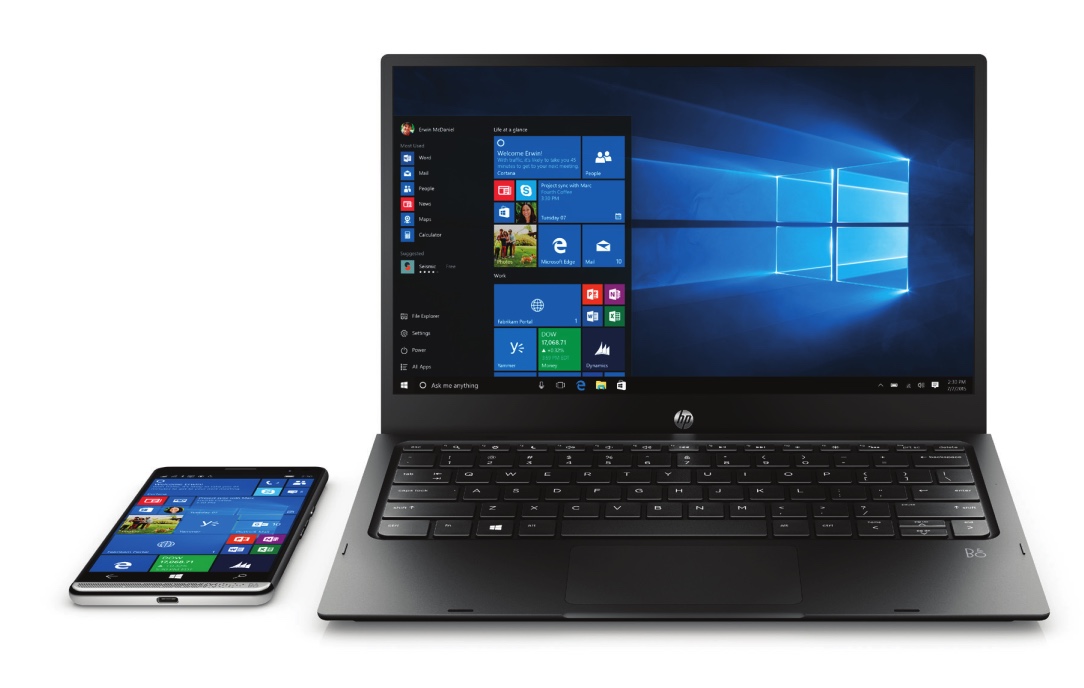 March - The first builds of 'Redstone', the next major version of Windows 10 Mobile, are made available to those on the Insiders Programme. There are further firmware, OS and application updates to the Lumia 950 and 950 XL, now more respected, especially at their new prices of £349 and £399 respectively.
In fact, Redstone arrived for Insiders ahead of this schedule, in February, plus updates and price drops arrived for the Lumia 950 and 950 XL through the year on a monthly basis, though it took until the middle of the year to hit the prices I mentioned (and by the end of 2016 we were down to £250 and £300-ish respectively, before the phones were virtually out of stock).
April - Over the air rollouts of Windows 10 Mobile for the Lumia 630, 920, 1320, 1520 and 925 begin, though many variants are not to get the update and some models are absent completely, notably the Lumia 1020 (because 'the user experience isn't good enough'). Cries of 'foul' are absent though, since anyone hard-core enough to still own one of these phones and want the update had it six months previously, thanks to the Insiders Programme.
Well, I had the right idea, at least. The 1020 did indeed miss out on the 'official' upgrade to Windows 10 Mobile for exactly the reasons quoted, but the Lumia 630 (512MB), 920, 925 and 1320 were in the same boat and also omitted (probably wisely, for the man in the street, since Windows Phone 8.1 still works a lot better on the older hardware).
The Lumia 1520 'got' Windows 10 Mobile, of course, so that's a win for users of this top-end phone from days gone by.
May - Microsoft announces the 'Surface Phone' - no numbers, no suffixes (though they'll come in 2017), with similar specs to the existing Lumia 950 XL, though with a slightly larger, LCD screen, Snapdragon 820 processor, 4GB of RAM and a completely new unibody aluminium chassis - price and availability will be announced later. Also announced is that sales of the Lumia 950 and 950 XL have now reached five million combined.
OK, so this is where I completely blew it. The mythical Surface Phone has been featured and predicted, but there's nothing as yet from Microsoft - the company says that it wants to wait until it can produce something that genuinely changes the paradigm, with clever money now pointing towards Redstone 3 (or even 4) availability being the right timescale for a Spring or Autumn 2017 launch of a 6"-screened two-in-one phablet.
Those 950/XL sales were also wide of the mark, but not because the phones themselves weren't turning out to be rather good (they were) - instead, Microsoft simply never pushed them, while dismantling all the old Nokia marketing, distribution and support networks across the world. Unsurprisingly, I'd bet that total sales of the two phones combined were a lot less than 5 million across their lifetime.
July - The Surface Phone has its price announced, at £619 inc VAT in the UK, i.e. at the premium end of the market. Availability is end of the month. The 'Redstone' improvements to Windows 10 ship to desktop, laptop and tablet users, as a continued free update.
Given the lack of that 'Surface Phone', it's appropriate to think about the HP Elite X3 instead, in many ways embodying most of what people wanted in a high end premium Windows 10 Mobile device, though not made by Microsoft itself. The timescales fit anyway! Meanwhile, Redstone rolled out just a month later than predicted to production users of Windows 10 Mobile, under the name 'Anniversary Update'.
September - ...Also appearing in a quiet launch is the Lumia 860, which can be thought of as a Surface Phone 'lite', with metal chassis though no Continuum and with lesser internals. Still, the 860 is half the price, so....
Although Microsoft's withdrawal from the consumer market meant that numerous Lumias got cancelled, we did see several high-to-mid range phones with Continuum compatibility, notably from Alcatel with its IDOL 4S, albeit a month later. And we're still hearing rumours that HP is planning a smaller 'lite' version of the Elite X3, so I wasn't totally off-beam here...
November - The Microsoft Display Dock 2 is announced, $99 in the USA and with higher internal specs and support for higher resolution displays. Windows 10 Mobile market share in the phone world is now only 1.7% worldwide, but the installed base is still over 50 million (plus another 50 million still on Windows Phone 8.1).
Although we haven't seen any Microsoft plans for a new Dock as yet, the old one still works rather well, plus we did see other companies bring in dock alternatives, not least HP's Elite X3 dock and Lap dock, all covered here. Plus the option of wireless Continuum to Miracast adapters like this one, and even direct cabled solutions.
Those stats on installed base now look rather way off, of course, given Microsoft's change of direction in regards to phone strategy. It's hard to find phones for sale and 'market share' (i.e. new phones sold) is now almost non-existent. I'd place the installed base of Windows 10 Mobile users (including all those who upgraded) at 10 million, with 40 million people still using Windows Phone 8.1.
December - I write my look back at '2017' from 'January 2018'. Oh heck, I'm really getting ahead of myself now!...
Coming soon!!
_______
I don't think I did too badly in my overall predictions but your comments welcome. Will I do any better in predicting 2017?