The story's timeline then. First of all, we have Aggiornamentilumia.it:
Let's open this new day by pointing out that Microsoft has decided to remove another very important application for Windows 10 Mobile from the development : let's talk about the Microsoft Store.

Microsoft has started testing with Insider users registered in the Release Preview channel a new version of the Microsoft Store, numbered 11904.1001.1.0 which, apparently, would not seem to introduce any novelty in terms of features, but it certainly brought a big change that users Windows 10 Mobile will not fail to notice: this new version is not available for Microsoft mobile devices . In fact, sifting through the package, we noticed that only devices with a Windows 10 version numbered 16299 or higher could install the new update, but we all know very well that Windows 10 Mobile stopped at build 15254.
This was then interpreted and blown into (ahem) click bait territory by MSPU, which went with:
The new change has been noticed by Aggiornamentilumia, who dissected the latest Microsoft Store package only to find out that Microsoft is dropping support for Windows 10 Mobile. The latest Microsoft Store version 11904.1001.1.0 has an updated App Manifest file. The file notes that the app supports devices with a Windows 10 build 16299 or higher. This is bad news for Windows 10 Mobile users since they are stuck on build 15254. There is still a sliver of light as users can still download and install apps from the Store. It's just that they can't update the Microsoft Store app itself as it will be unsupported on Windows 10 Mobile.

At this point, we are not sure if Microsoft ever intends to head back to the smartphone market. With Microsoft stopping Store updates for Windows 10 Mobile users, developers will start pulling apps off the store as it's no longer feasible for them to continue.
Now it's fair to say that there haven't been massive changes in the Store client for Windows 10 Mobile for a while - the last was in January 2019 with some cosmetic issues being fixed. And so much of the Store's content is generated in the cloud, so there's not that much for the client itself to do, other than managing application downloads. So saying that the Store client was being frozen out in its current state wouldn't be the end of the world as long as the basics kept working. But in fact it's not actually true, as pointed out by Rudy Huyn:
Not really. The Store will get 2 versions: one supporting Windows 10 TH1/TH2/RS1/RS2 and one supporting Windows 10 RS3 and above. Windows 10 mobile users will still get access to the first version. https://t.co/v4RRYY7LQ8

— Rudy Huyn (@RudyHuyn) May 3, 2019
He then followed this up with:
The first version will receive security and bug fixes while the second will get access to new API in order to release new features and more Fluent UI.

— Rudy Huyn (@RudyHuyn) May 3, 2019
Which sounds exactly right. The Store client absolutely has to be fully supported while the OS itself is, and Windows 10 Mobile is being updated monthly until the end of 2019, as detailed in my status article. Following which there will be at least a year of third party application updates and downloads/installs even into 2021.
So Windows 10 '1904' is about to be rolled out and we're then into 18 months of Desktop OS updates beyond the last branch for Windows 10 Mobile. And there are enough new APIs and UI tweaks that Microsoft couldn't carry on compiling the latest version of its flagship Store client for a 2017 OS branch minimum. So the bar has been raised, but Rudy is right in that the current 'less bells and whistles' Store client will also be maintained at a lower level. Again, there's not much to do, but I'm sure some bugs will be highlighted and needing fixing. And this will happen, I'm guessing, well into 2020.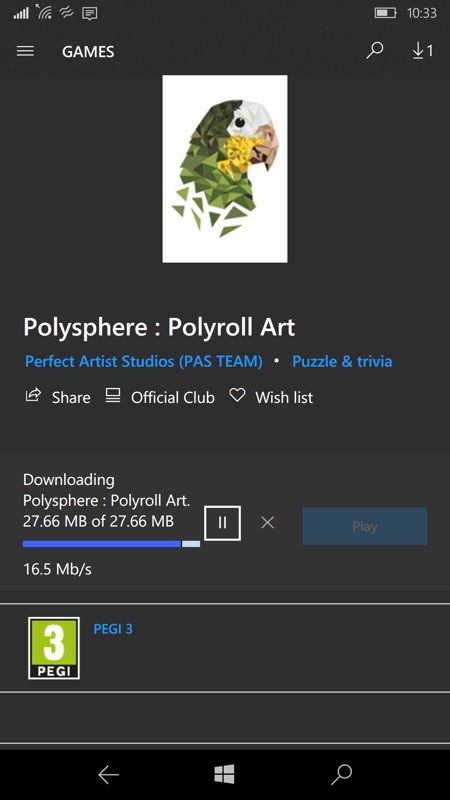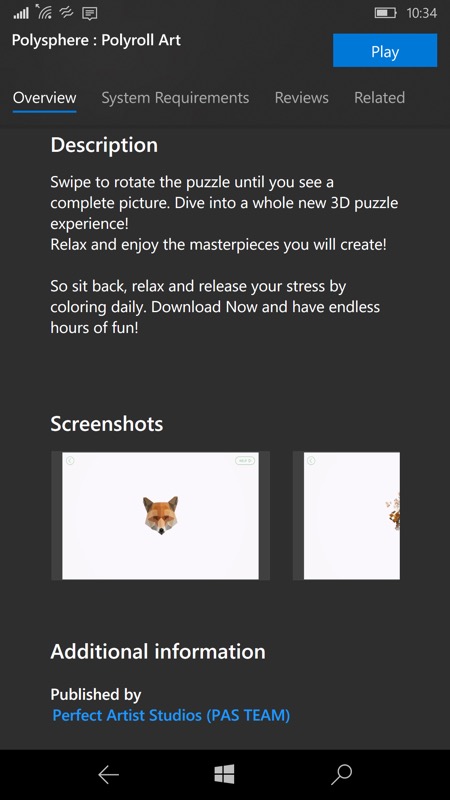 So all a bit of a storm in a teacup. As are most 'doom and gloom' news stories about Windows 10 Mobile these days. Yes, it's all winding down a bit, but it's NOT dead yet. At least for fans and enthusiasts. It really isn't.
PS. The original articles mentioned 'Windows Phone', somewhat confusingly. This refers to 'Windows Phone 8.1', usually, and this OS had core updates and support stopped way back in July 2017 (another storm in a teacup set of links, go read my link). Although, interestingly, there IS a 2019 date of note and that's the stopping of third party app updates in the 8.1 Store this summer.