From the official release notes:
New

Design

: Many users are seeing the new site and designs for the first time. Welcome! We hope you enjoy the faster experience. There's lots of improvements coming every day!

Accessibility:

Added a reduced-motion setting under Settings -> Accessibility. This will also respect reduced motion settings from your OS if set and supported.

Tweets:

Quote Tweets can now be sent and consumed with additional media in them.

Profile

: You can now set or update your birthday.

Updated

Display:

The Font Size and Night Mode controls are now found under Settings -> Display

Errors:

Improved the messaging and display around several errors

Errors:

Improved the messaging and display when certain pages have no Tweets to show

Moments:

Allow deletion of moments

Accessibility:

The input fields for adding alt text to images now grows a bit more

Fixed

Scrolling:

Fixed going back to a page sometimes returning users to the wrong spot. The intent is that you should return to the Tweet you left the timeline from.

Emoji:

The guitar emoji now has the proper number of strings and heads.

Windows:

Emoji should now have more personal space when they are next to other emoji.

Windows:

Fixed clicks frequently not registering and instead causing text selection.

Tweets:

Consistently show more items in the Tweet activity pages (i.e. Likes + Retweets)

DMs:

Media will now stop uploading when you cancel sending a DM.

DMs:

Fixed issues where DMs would occasionally fail to send immediately after attaching media.

Profiles:

Fixed a halo that would sometimes appear around avatar images

RTL:

Icons should now come before the text in a few more places throughout the app
All good stuff and, in this case, implemented with no need to even head into the Microsoft Store to update the UWP app.
Here's the new version of Twitter in action on my IDOL 4 Pro: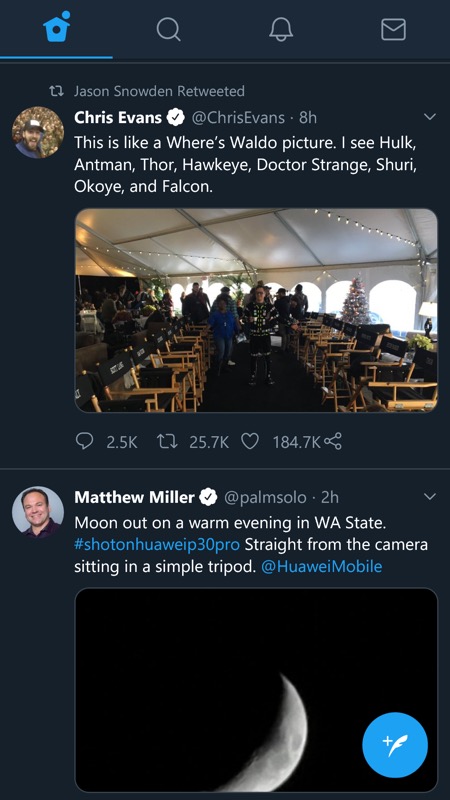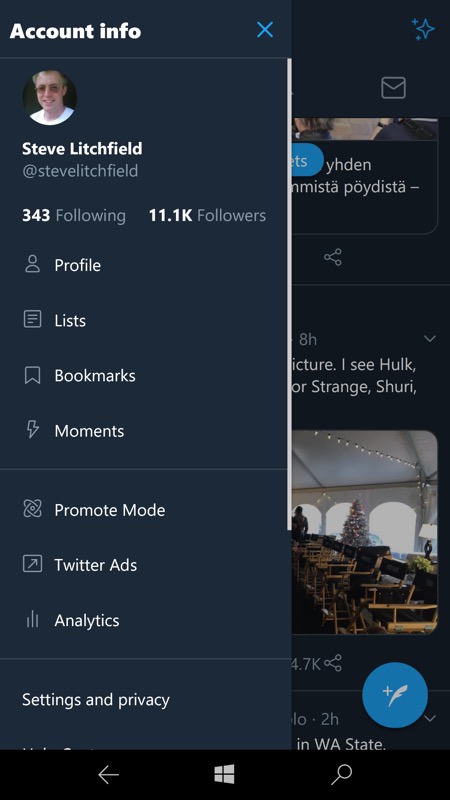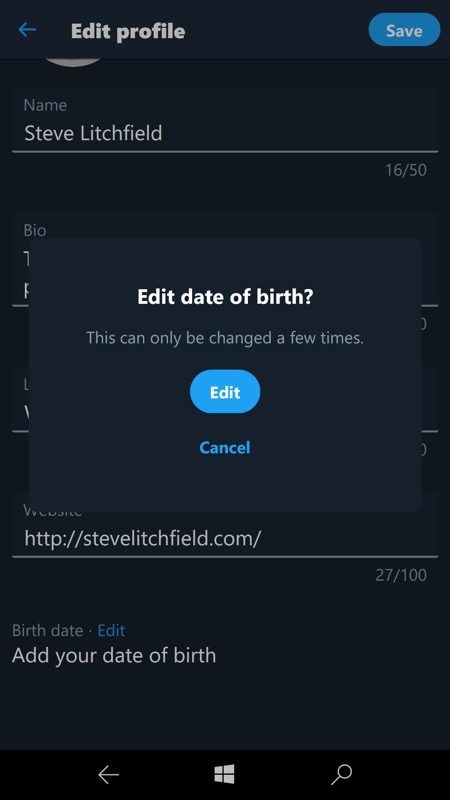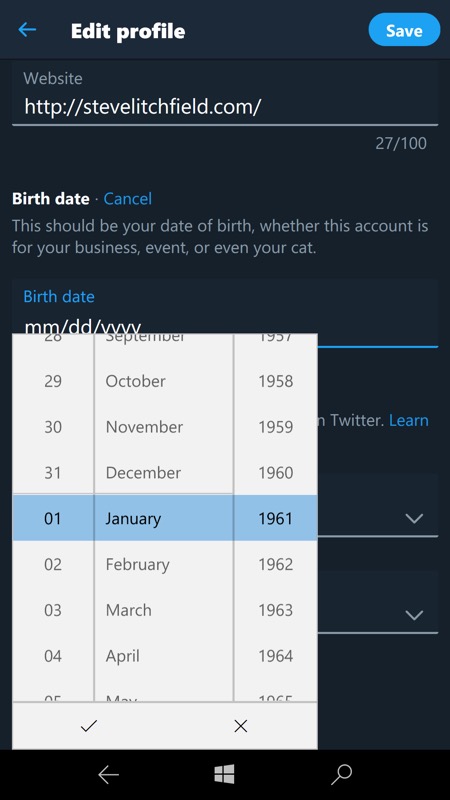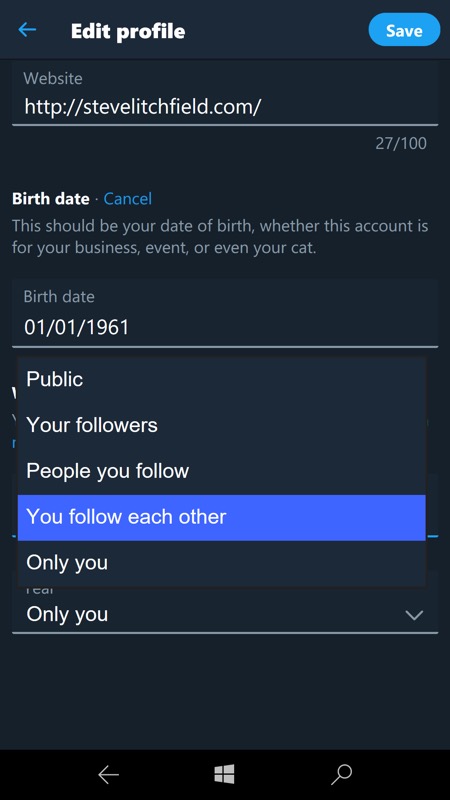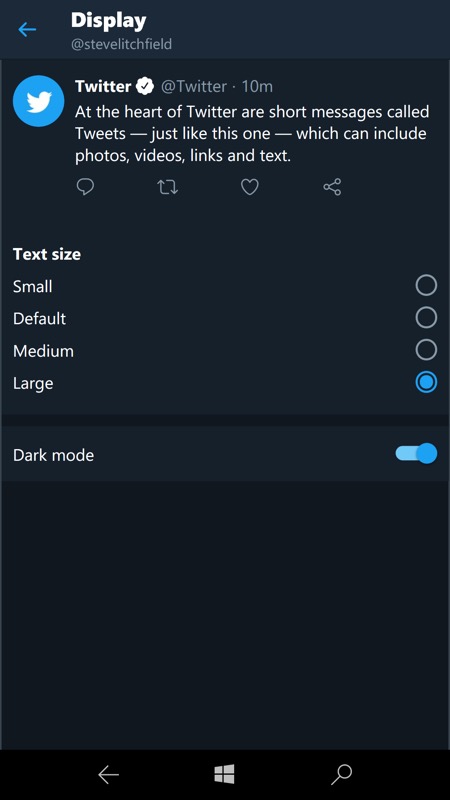 No, there's still no DM 'push', and I'm not sure this will ever be possible under Windows 10 Mobile. But hey, once you're in the PWA it's becoming a fuller and fuller Twitter experience.
You can grab or update the Twitter PWA-ified UWP client here in the Store.
Enjoy the mode toggling, enjoy night mode, enjoy the 280 character compatibility and tweetstorm feature, enjoy the layout, text size options, and search functionality, this application now trumps third party options like Tweetium UWP because of recent Twitter changes which knocked push notifications on the head.
PS. See also my general round-up of ways to access Twitter under Windows 10 Mobile.