As previously detailed at the Windows Phone 8 preview event in June, Windows Phone 8 brings support for a greater variety of (and higher specification) hardware. Most notable is support for high resolution (720p+) screens, dual core processors, microSD card slots, NFC connectivity, and greater manufacturer hardware customisation (camera integration, chipsets). Also significant is support for native C++ development, which should bring richer and more complex apps, most notably in the games category. This is best demonstrated by the presence of Angry Birds Star Wars and Temple Run, which were both mentioned at the event.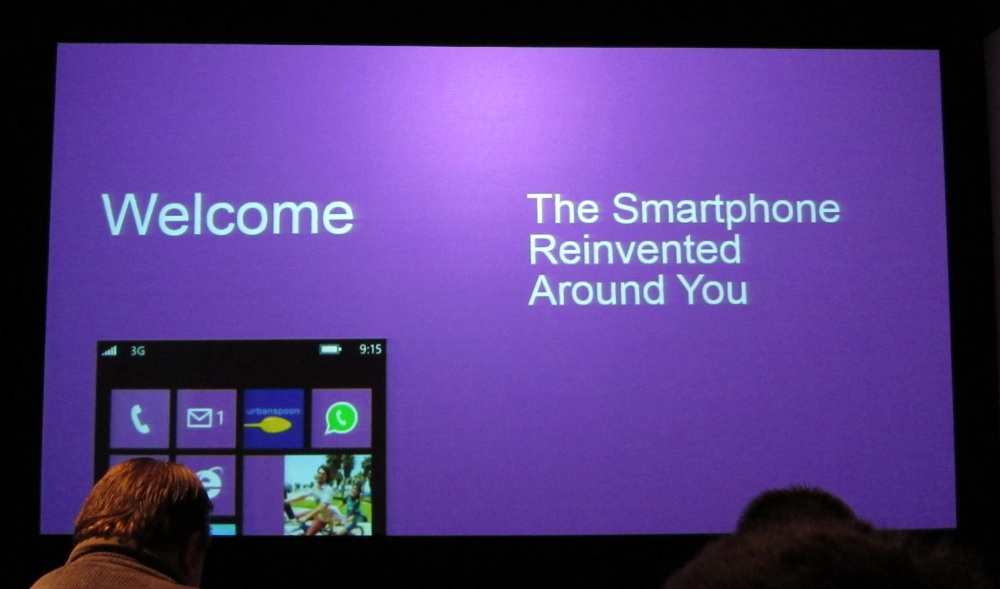 Much of the event was presented by Microsoft's Windows Phone head, Joe Belfiore, in which he restated the ethos of making people at the focus of Windows Phone's design. In his preamble, he had a slight dig at the competition, noting that Apple established the grid of touch screen icons, which Android copied, and that neither had progressed from that design pattern.
Belfiore also headed off criticism of the lack of apps for Windows Phone by stating Microsoft had tripled the number of countries in which Windows Phone apps were available, now totalling 191, and that the Windows Phone Marketplace now boasted 120,000 applications. Note that our own statistics put that total to over 125,000 applications (the difference being how exactly you count active / unpublished / hidden apps).
Live Apps and the Lock Screen
Many features of Windows Phone 8 had already been announced, such as the new Start Screen with resizable tiles. However, one new feature of Windows Phone 8 that had not been officially discussed so far was what Microsoft call 'Live Apps'. These were defined as applications that didn't just possess live tiles, but that also integrated into other applications.
Windows Phone 8 also features a newly designed lock screen, which was also demonstrated as an example of how live apps can integrate with other parts of the operating system. The new lock screen can show notifications (i.e. icons and unread counts), but can also be configured to show other rich content. The point was made that the lock screen is perhaps the most seen part of the user interface. Therefore, users can set the lock screen to show a slideshow of photos or textual updates from live apps. It was claimed that Windows Phone 8 is the first mobile OS that provides a standardised way of communicating between data and notifications in this way.
New applications and updated applications
Following on from the explanation of live tiles and the new lock screen, it was announced that were would be an updated Facebook app for Windows Phone 8, and that it would support the new lock screen, allowing users to see social updates at a glance of their phone.
It was also announced that the new Skype app for Windows Phone 8 would be heavily integrated into the operating system, allowing the phone to receive calls and instant messages at all time without the application running the background consuming battery life. This is as we heard in the summer – the multitasking model hasn't been made more PC-like, but special cases where multitasking is most noticeably missed have been catered for.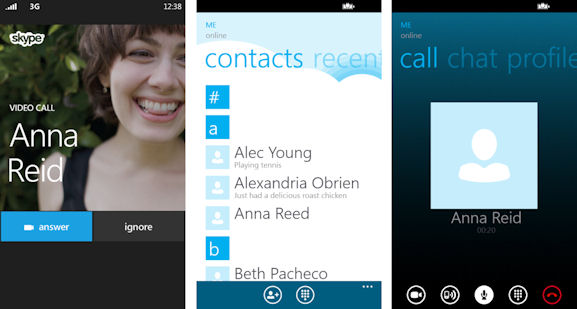 While the Windows Phone ecosystem certainly has a long way to go to catch up on the raw number of applications seen in the Google Play Store and iTunes App Store, Belfiore offered a new metric on which to judge Windows Phone more forgivingly. To that end, Belfiore said that Windows Phone 8 would soon have '46 out of the top 50 applications' (based on app popularity on competing platforms).
However, several new titles – popular on other platforms – were announced as coming to Windows Phone 8 by early 2013.
Temple Run – exploiting the Unity game engine
Urban Spoon – featuring integration of the new voice recognition.
Angry Birds Star Wars and Angry Birds Space
Fairway Solitaire – allows gaming sessions to be carried across PC, Xbox and Phone.
Pandora – will be supplied with a year of free music with no advertisements.
Further to these well-known applications, it was confirmed that the much anticipated Windows Phone 8 software development kit (SDK) would be released tomorrow, on October 30th 2012.

New Integrated Apps
Data Sense
Data Sense is a new built-in application which tracks the data usage of a Windows Phone 8 device and its applications. At a basic level, it is similar to Android in that it shows power usage, by percentage, of each application on the phone. Data Sense goes further in order to prevent the user going beyond their mobile data allowance.
Data Sense provides extra data compression to allow more web browsing, up to 45%, than would normally be possible for a given data allowance. Belfiore stated that there was both server side and client side technology at work to achieve this, but did not go so far as to say that it was a proxy browsing service, such as Nokia Xpress.
When a user is close to their data cap, Data Sense will provide toast notifications to inform them. Furthermore, Data Sense will intervene by limiting the amount of data transferred, and will actively seek to offload as much traffic as possible onto WiFi hotspots. It will even present a map of nearby hotspots in order to assist offloading data from the mobile network. Whether this map will filter for hotspots that are unsecured or require a subscription remains to be seen.
The first USA operator to support Windows Phone 8 Data Sense is Verizon.
Kid's Corner
The Kid's Corner feature has been added for parents who give their smartphone to their children to keep them quiet for a while. Of course, the previous risk with this is that children can 'explore' other aspects of the phone, with unwanted results such as deleting content or contacting work colleagues.
Games already installed on the device can be selectively added to the Kid's Corner, which is accessed from the lock screen by swiping sideways instead of vertically. Kids can further customise the Kid's Corner interface to make it more personalised for themselves.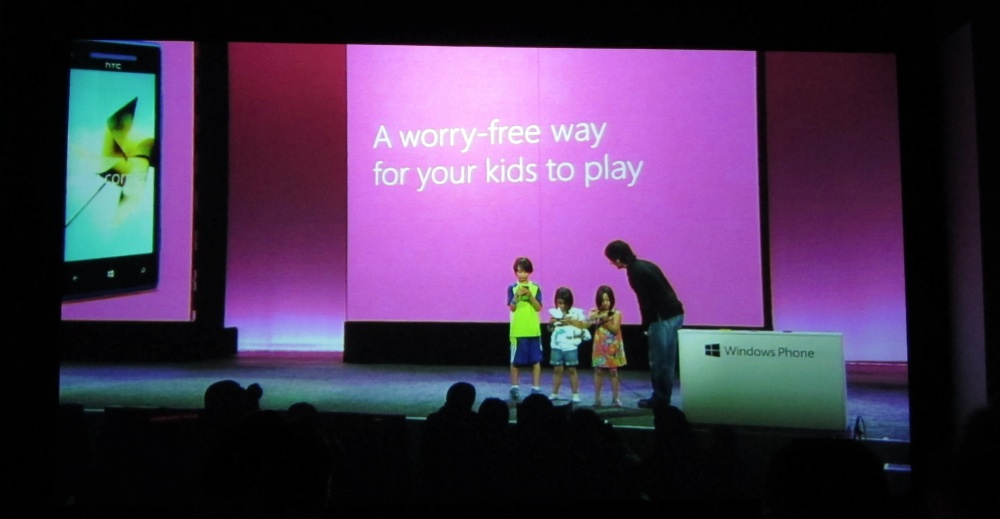 People Hub Rooms
The Rooms feature adds to the People Hub experience by creating groups of important people in one's life, e.g. a room for family or work.
Rooms allow sending private messages to all members, sharing calendars, photo galleries and shared OneNote files.
Rooms functionality even extends to people not using a Windows Phone device. An example was shown of an iPhone user being able to view a shared calendar for a Windows Phone room.

Integration with PC and Xbox
The presentation underlined the connection between Windows PCs, Xbox consoles and Windows Phones, and that these are all unified via one's Microsoft account and SkyDrive.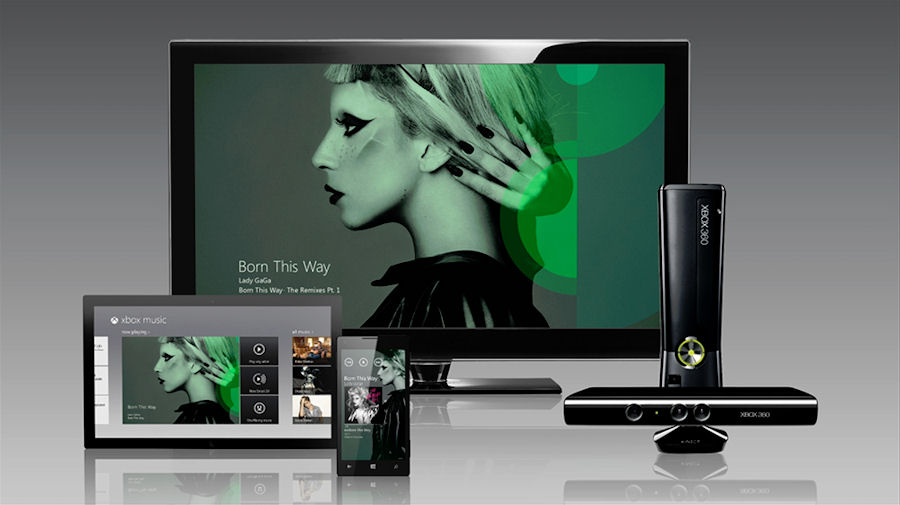 Belfiore confirmed that photos will be uploaded to SkyDrive in full resolution (unlike in the case of Windows Phone 7), and took the opportunity to criticise iCloud for removing photos after 30 days, while SkyDrive will store photos indefinitely. In the interests of balance, services like SugarSync and Dropbox have no such limits either.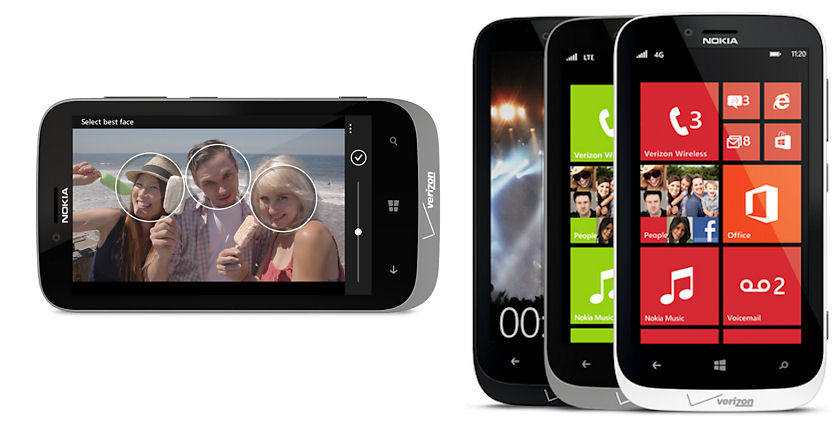 There was no mention of software to assist in cataloguing all of those photo uploads though.
There was mention of the newly announced Xbox Music service, where it was confirmed that playlists created on PC or Xbox would automatically appear on Windows Phone devices.
Lastly, Belfiore confirmed that "Sync Companions" would be released for Windows 7 and OS X, following today's release of the Windows 8 version.