Review:
Monoprice Triple XXX Driver Earbuds
Score:
90%
Don't worry about the 'XXX' bit, these headphones aren't at all 'adult'(!) Except that it takes someone with a bit of experience to really appreciate what these smartphone headphones offer. Away from my Bluetooth adventures (here, here, here and here), I'm also still striving for unobtrusive headphone nirvana from my wired smartphones. After all, every single Windows-powered phone has a 3.5mm audio jack. So why the heck not use it? Despite the unassuming name and packaging, this smartphone headset is top-notch when it comes to audio quality.
Buy Link | Download / Information Link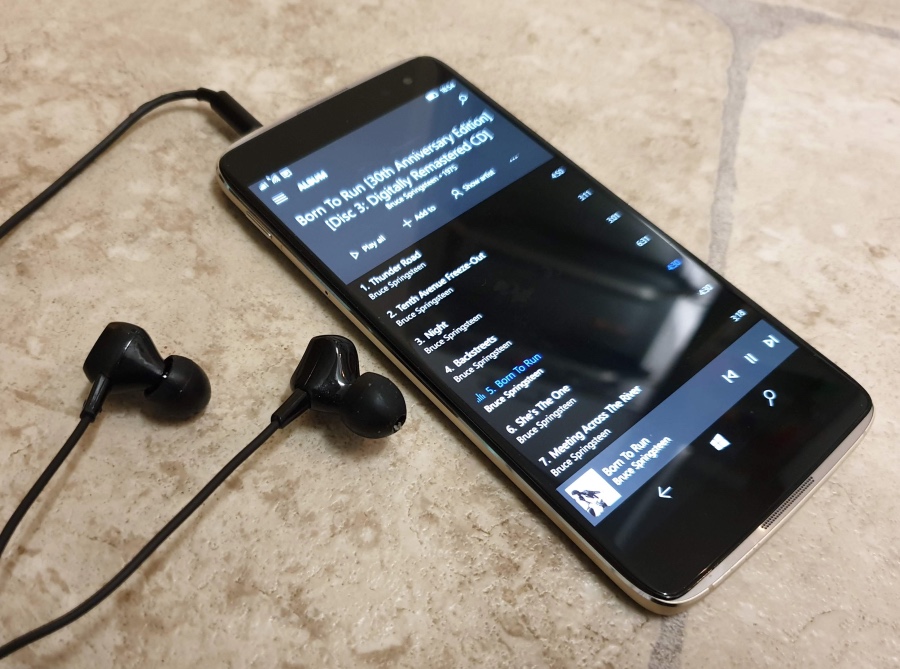 As with my Bluetooth adventures, I have criteria for a wired headset too. Namely:
The Highest Audio Quality
Comfortable and secure fit
In-ear canal design (outer ear designs like the Apple ones never allow high fidelity because there's no 'seal', while over-ear designs look and feel cumbersome when you're out and about or exercising)
Pod for media control (ideally with volume, but hey...)
Affordable price
It's the balance between these criteria that's the most challenging. It's easy, for example, to find a zillion headsets under £20 - heck any high street shop will oblige - but their audio quality will be distinctly suspect. At the other end, you can pay silly sums (£600 here!) to get terrific audio, but the innate fragilty of wired headphones mean that any set that's well used won't last beyond a couple of years, so you don't really want to be investing huge amounts.
So we're left with smartphone headphones around the £50 mark, neatly in the middle of the £20-£100 range. And I've tried a few, not least those in the ROCKJAW product set (e.g. here). My favourites until now had been the Marshall Mode in-ears, with top audio quality but a quirky hard plastic design that doesn't fit that comfortably and which inevitably works its way out of the ear, ruining the acoustic seal. With the Monoprice Triple XXX here we have a winner, I'm pretty confident that its audio can top anything else under £100 - yet it's £50 only, and also available on Amazon Prime rather than from a dodgy importer.
The XXX/Triple bits refer to a triple driver system, i.e. there are effectively three speakers (small, medium, large) in each ear-bud, with the result that lows, mids and highs are all very good. But I'll come to audio fidelity in a moment.
The Monoprice headset arrives in the most vanilla packaging you can imagine. Nothing fancy, cheap and cheerful cardboard and plastic, not even a listing of specifications on the box. Referring to the product's original web page, it talks of 'Hassle Free Packaging', saying that 'Monoprice exists to bring simplicity, fairness, and confidence to technology choices. This product features recyclable packaging that is simple to open, cost effective, with minimal waste, and fully protective as it travels to you.'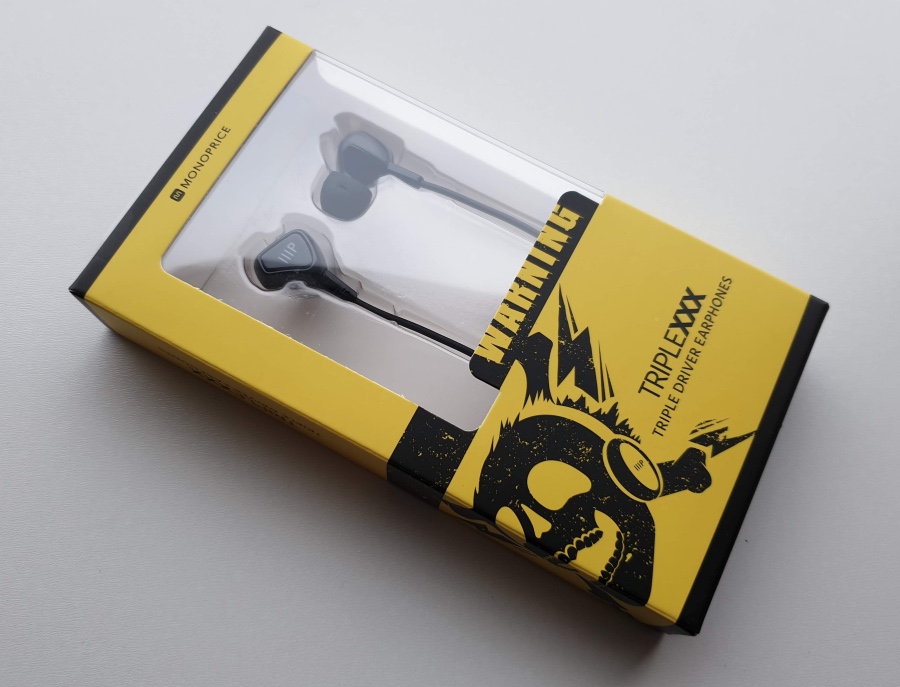 Job done on that front, and you'd hope that the money saved on packaging meant a lower unit price to the consumer while not sacrificing audio quality. And, I think, your hope would be satisfied here.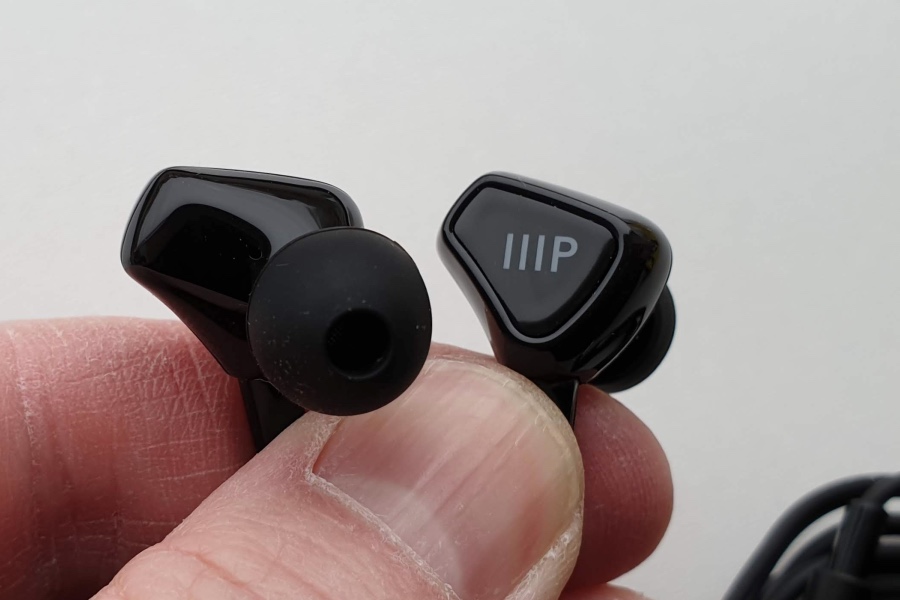 The traditional four sets of sized silicone buds mean that you should be able to find a size that's comfortable and yet seals your ear canal. For me, this was the largest size, but the end result was perfect in terms of comfort and staying 'put'.
A small pod in the left lead has a single button - so play/pause/answer call/hang up. Nothing fancy, no volume control, which is a slight shame.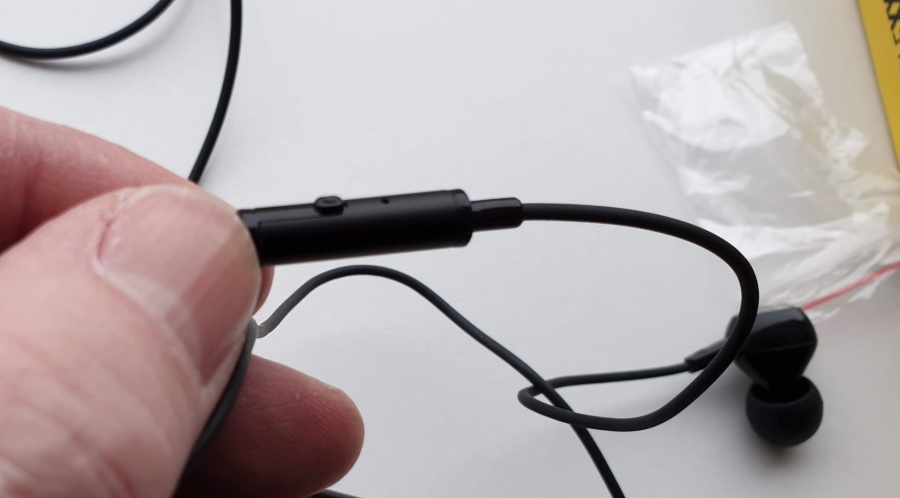 Once you're playing music though, all quibbles are forgotten. My test music varies from 128kbps pop to 384kbps blues and prog rock and the former really starts to get shown up by high quality headphone drivers, i.e. any mush is down to the high MP3 or AAC compression. Music at higher bitrates sounded superb (I'm not into 'lossless' compression, though maybe that's an article for another day).
The biggest complaint I have with lesser headphones in this £20-£100 price range is that the low end isn't low enough and the high end isn't high enough (proving my hearing isn't totally destroyed after a lifetime of rock music!) So, typically, you get kick drums which sound like someone hitting a piece of cardboard and bass guitar which is enough inaudible or which sounds too punchy. And cymbals which have precisely zero shimmer.
This isn't the case with the Triple XXX headset - bass guitar notes are velvety and you can imagine the player's fingers caressing the strings and bringing out nuances. The kick drum is low and meaty and sounds like it's right next to you. And the highs are decent (though not perfect), with plenty of crispness where needed.
The biggest compliment I can pay these headphones is that they sound like they cost £100, when in fact they cost half that. Highly recommended if you have decently high quality music files and want wired music from any decent music-toting smartphone (i.e. those with a 3.5mm audio jack!) - I tested against the IDOL 4 Pro, Lumia 950 XL and Samsung Galaxy S9+.
Part of the value for money must come from the no-frills packaging and presentation and I'm all for this. Who needs a fancy box, set of leaflets, etc? Although this wouldn't necessarily stand out on the shelf in a High Street shop, word of mouth online (like this!) should be enough for this - as with other Monoprice products, the brand is certainly now on my radar.
PS. As for the name... sigh. 'Triple XXX Driver' is dramatic, but suggesting something radically 'adult' in Europe, of course, which is why the title on Amazon on this side of the pond omits the 'XXX' bit. Probably wisely. I left it in, as per the retail box - maybe this review will get a surge of traffic from horny audiophiles?(!)
PPS. Thanks to Mark Swidler for recommending these for review.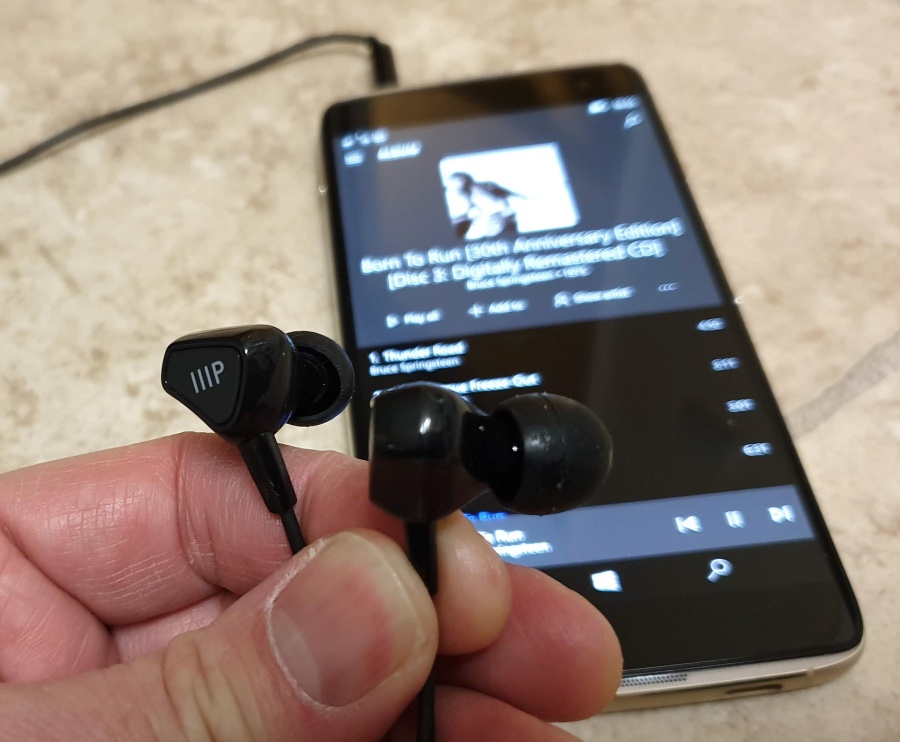 Reviewed by Steve Litchfield at