Back in early 2016, I declared my preference for the Lumia 950 over the larger 950 XL and, while this opinion has wavered a few times since, my verdict is the same now. Perhaps especially because the 950 makes a nice change from the giant Android phablets of 2019, certainly because of the much better speaker on the 950, and you know I rely on podcasts in particular - the 950 makes a great podcast delivery device!
And yes, do go back and re-read my pimping of the Lumia 950's hardware. It really is worth doing - I picked up this lovely new Mozo Oak back shell on Amazon UK for just over a tenner yesterday, for example. Bargain!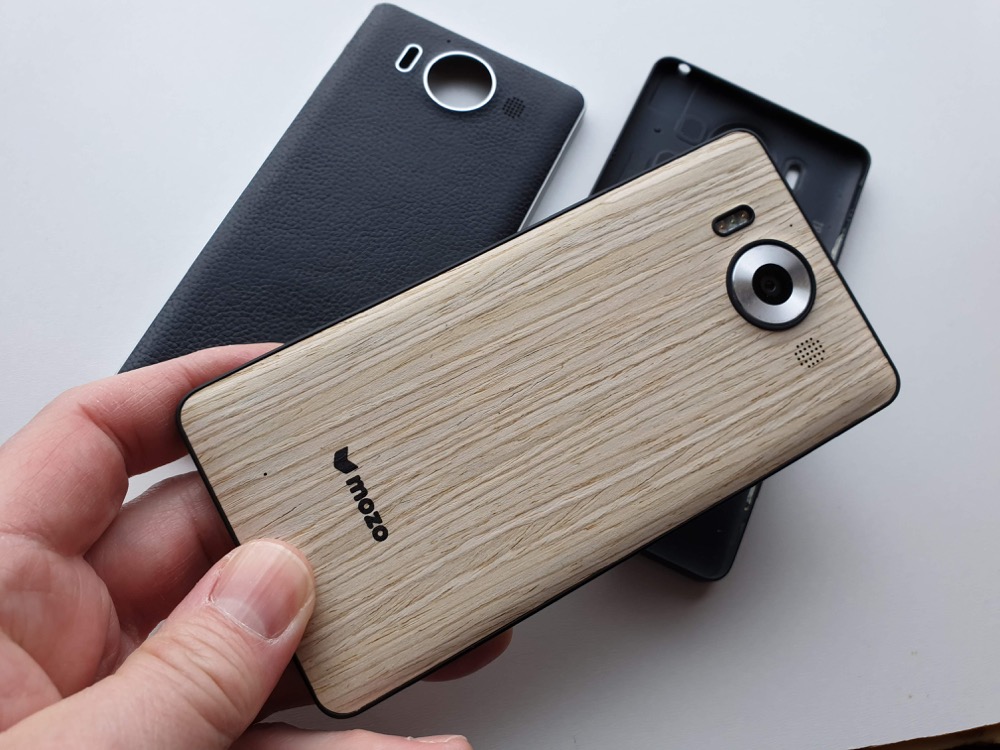 But on with the ideas. You may already have gone through some of all of the items below, but if not then go for it and let us know in the comments how you get on.
OS and updates
It goes without saying that your Lumia 950 should be bang up to date on the latest Windows 10 Mobile FCU build. If it's not then something's wrong, perhaps you were on the Insiders programme while it was live in 2017? In which case, you may have left it too late to 'leave' the programme and you'll want to undergo my infamous 'refresh' procedure, to sort things out, see comments at the bottom here.
In theory, you're good to go for updates until the end of 2019, I'll have a future feature on what to do in 2020, don't worry.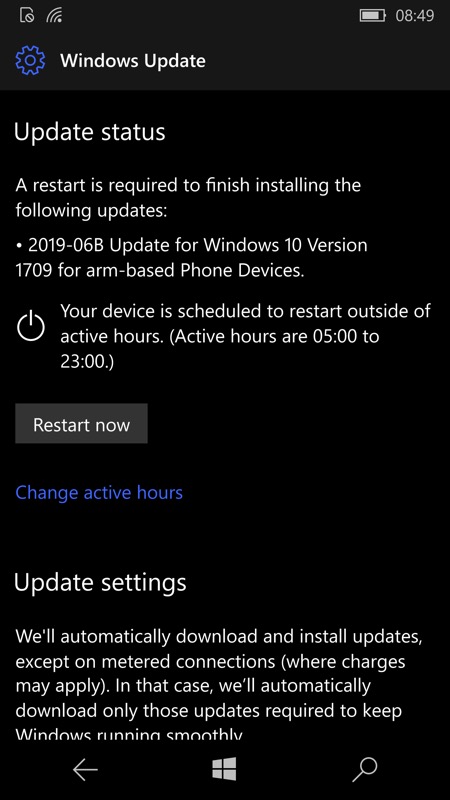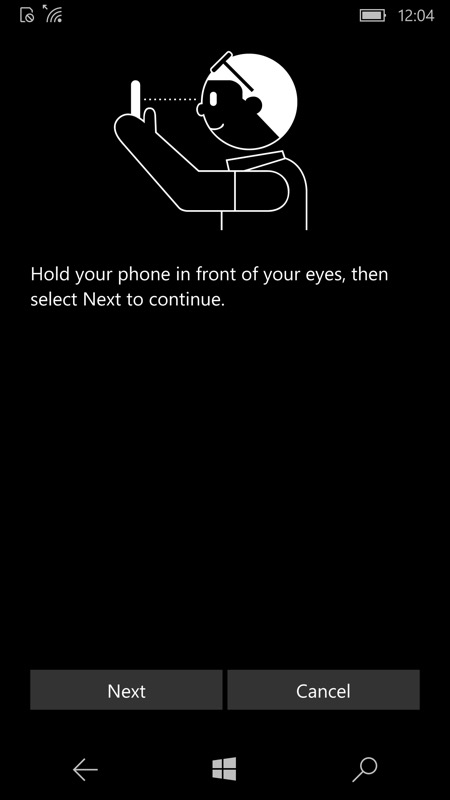 Biometrics
Do you use the Lumia 950's iris recognition? It can be a little slow and hit and miss with glasses-wearers, but it's still very much worth setting up and 'improving recognition'. Unllike with fingerprint scanners, you can submit multiple iris signatures to the system, so scan your eyes twice without glasses and then twice with, to give the phone the best chance of knowing it's you quickly. My top tip? Look at the TOP of the screen, i.e. at the cameras, NOT at the on-screen visuals!
And note that this isn't just about unlocking the phone since many secrecy-centric Windows 10 UWP applications (e.g. ByteWarden, Password Hello, KeePassReader, OneLocker) tie into the Windows Hello system, for example to open up a secure database or document. So it's worth having this set up - and you can also use the traditional PIN, so one system doesn't preclude the other! Being able to open up an app, have it challenge via Hello and you save having to remember and enter a password by just looking at the top of your phone screen. It's still pretty cool.
Display
The Lumia 950's display is a decent AMOLED panel, perhaps a smidge higher contrast than that on the 950 XL, though less popping than that on the Alcatel IDOL 4 Pro, though the latter gains by only being 1080p, whereas the 950 range have to drive QHD, i.e. 1440p, so the pixels are smaller. Modern Android and iOS flagships have super bright, high contrast screens, of course, so why not have a play with the brightness control in Action Center - at least when set to 'Brightest' you'll get a feel for what the panel is capable of and can scale down from there if you need longer battery life.

If you've been using a screen protector, which dims the contrast, I have to ask 'Why?' Why do people cover an ultra hard, scratch proof Gorilla Glass 3 surface with a soft plastic layer which adds very little protection and looks like cr*p within days? Just... why? Remove the protector, clear any glue residue, give it a polish with a soft cloth, and then see and feel the glass like it was meant to be used. It's oleophobic too, so your swipes and gestures will be smoother.
It also goes without saying, but if you have Settings/Personalisation/Colours set to 'Light' then change it to 'Dark'. You can still play with colours and mood, but the dark foundation will save you masses of battery power in daily life.
Charging times
The in-box charger that came with the Lumia 950 put out 5V at a full 3A, a sub-set of the USB 'Power Delivery' standard. If you're anything like me though, you'll have long misplaced the original charger and will have been slumming it with whatever you've got lying around. Most chargers that aren't 'Quick Charge' or some other proprietary rapid charge standard put out 2A, so if you want the full charging speed (as new) then it's worth looking around at 3A options.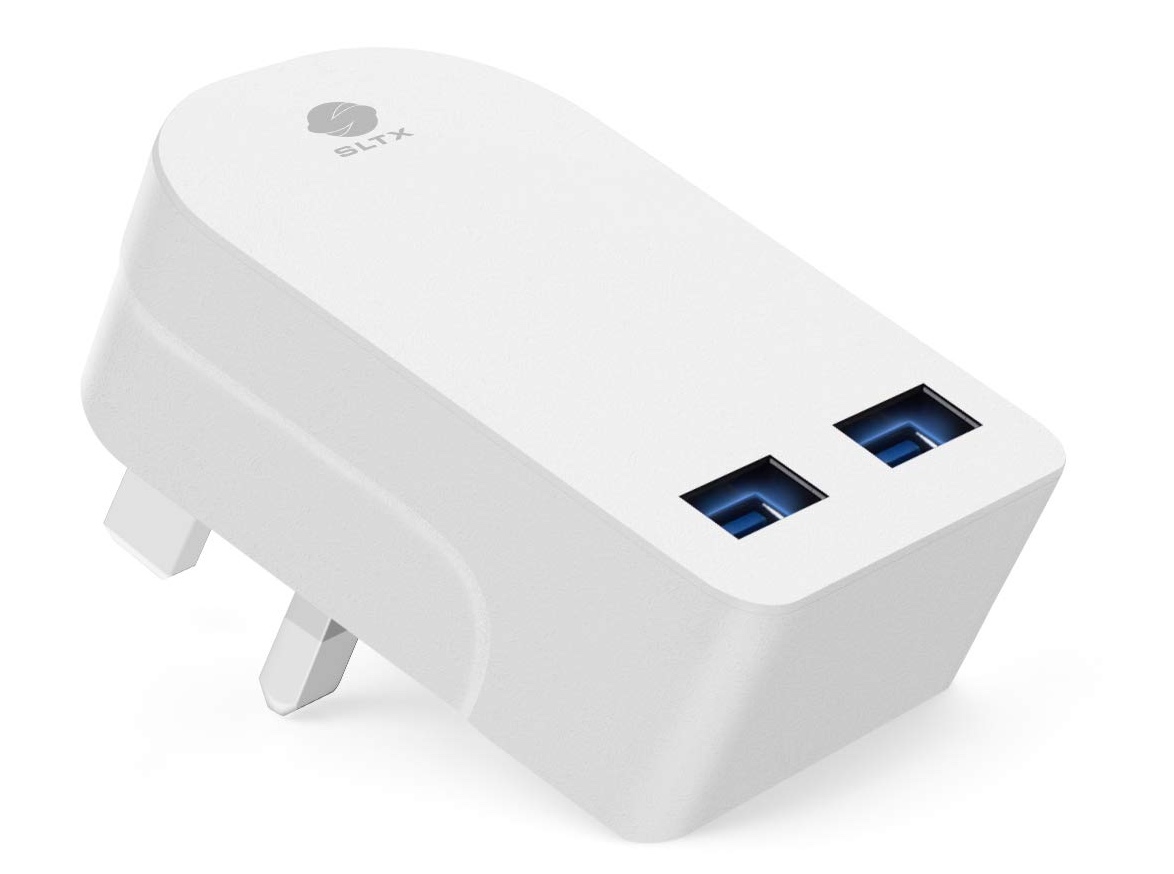 This SLTX charger looks like it will do just fine, at £7, coming in multiple colours and able to output 3A on two ports at the same time. So you don't have to interrupt your Lumia 950 charge in order to put some power into youd wife's iPhone, etc. Though there are many other options on Amazon UK or your other local online emporium - just look for 3A output and you're done.
Doing more with the (still world class) camera
You know how good the camera is, of course, but I'll bet there are modes you haven't used yet. Get to know 'Pro' mode better, for example. Manual focus, complete control over shutter speed and ISO, the works. And if you've used 8MP in the past (for maximum PureView) then try out the 16MP mode (for maximum detail, but remember not to do any zooming!). And, of course, there's experimenting with RAW images if you're feeling really, really geeky...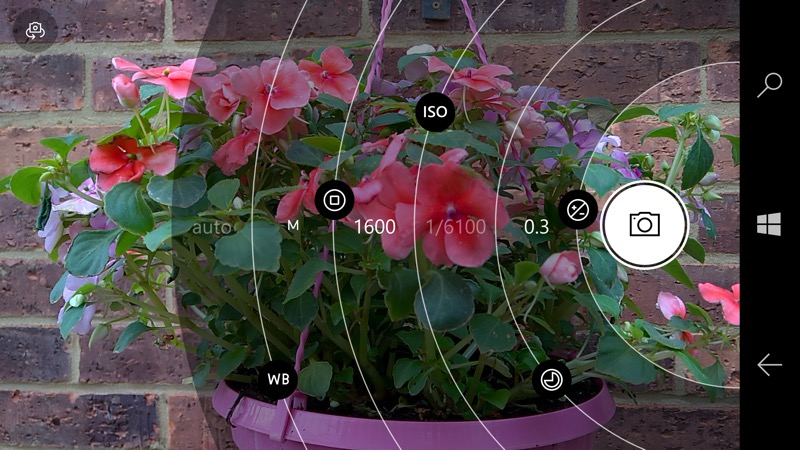 System wide EQ
One of the unique characteristics of the best Lumias is that they feature system-wide audio equalisers. Head into Settings/Extras and you'll find that you can improve the sound significantly from the Lumia 950's rear mono speaker. It's already 'OK' (and miles better than the 950 XL's) but by setting up a 'Custom' EQ profile such as the one shown here then you'll find that music, podcasts, and video playback (e.g. YouTube) all sound better, with better depth and crisper 'high end'.
And while you're in that dialog, note the 'Virtual surround' option for wired headphones (hey, the Lumia 950 has a 3.5mm audio jack, unlike many of today's flagships!) This isn't 'Dolby Atmos' or anything as trendy, but it does boost certain frequencies and adds stereo separation and reverb, giving more of a 'live' feel to music. Recommended, if you haven't tried it yet.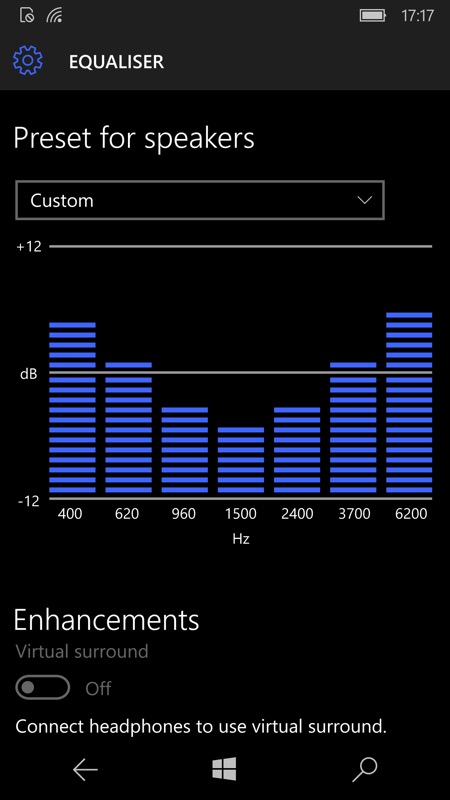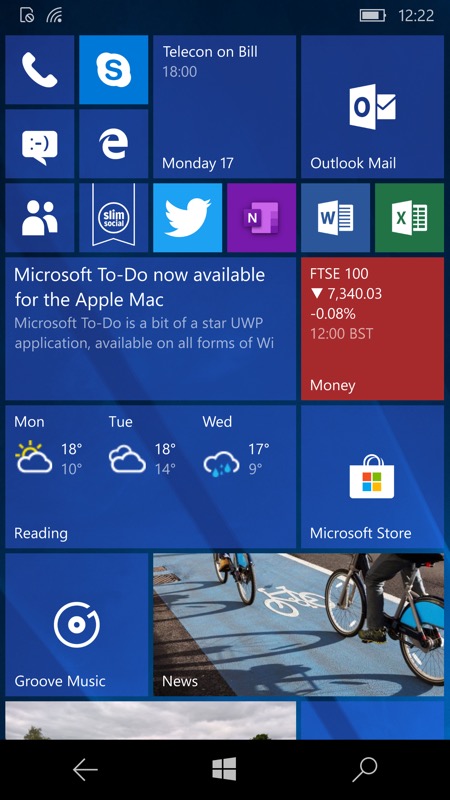 Max out the best live tiles!
The live tile layout you started off with three years ago (doesn't time fly!) may not be optimal now, despite tweaks over the years. Several applications have stopped updating or even working and it's surely best to give more Start screen real estate to the applications which still work fully and which push useful information. So I'd suggest maxing out (i.e. double-wide, single-height) the live tiles for Photos, News, Money, Weather, FeedLab, AAWP Universal(!), and any other UWP favourites of yours which are being updated and which make full use of live tile functionality.
Conversely, I'd suggest minimising apps and services like Cortana which has/have been getting less useful over time. They can be left now as a single 1x1 icon, I think?
Better video
Microsoft's 'Films & TV' is OK as a general local MP4 player, but it's limited in features, not least not remembering where you got to in each (possibly long) file. Instead, try out Video X Player Pro, which not only has more functions, but also does a great job of remembering playback position.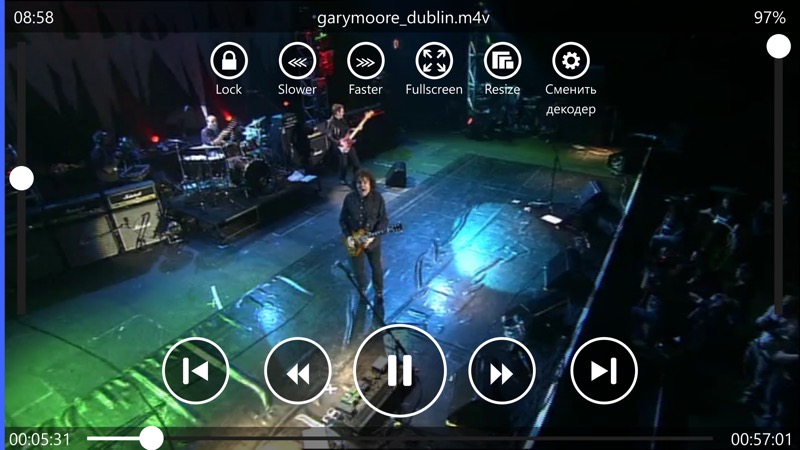 Also, with there being no official YouTube client on Windows Phone or Windows 10 Mobile these days, it's much better to use a third party client than slum it with YouTube in Edge. There are several, but start with Awesome Tube or the new myTube beta.
Better social
Thinking back, I'm pretty sure that a Facebook client was included with W10M back in the day - but uninstall it, as it's a bloated monster under Windows 10 Mobile these days, plus it's about to get knocked on the head anyway. Instead, try out SlimSocial, which scrapes Facebook and gets rid of the rubbish, delivering just the stuff you want in a largely dark themed environment. For Twitter, stick with the official UWP client in the Store here - there are no DM notifications, but it's still as good as you can get under Windows 10 Mobile these days. For Instagram, grab the excellent Winsta. And for Telegram, there's the superb Unigram.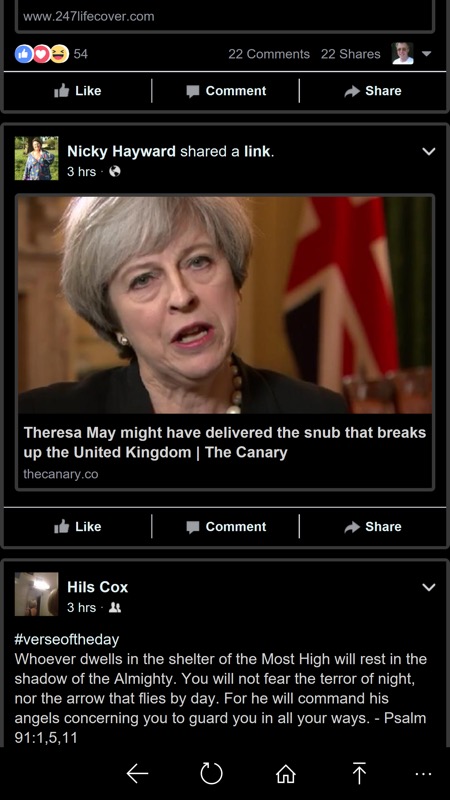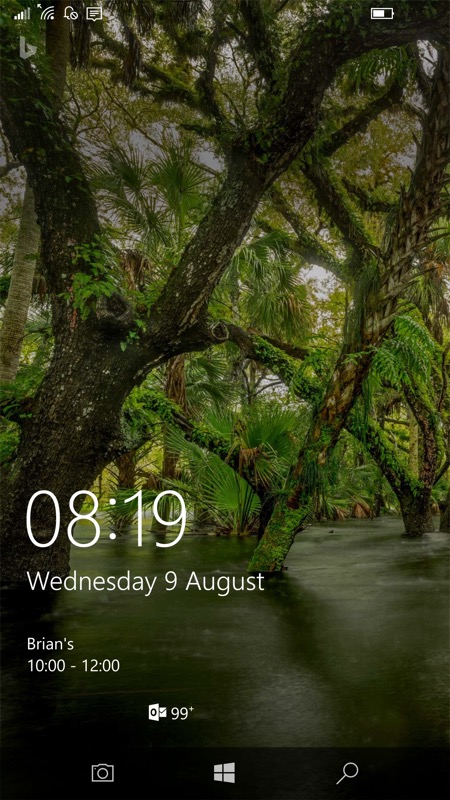 Bing all the images!
It's a simple, but delightful, tip. And one which I'm 90% sure you know about already. But just in case, here's the single quickest and easiest way to give your Lumia 950 a facelift. Set your lockscreen to show the daily Bing Spotlight images from Microsoft, and then each day you power on your phone screen to an entirely new and ways jaw-dropping piece of photographic art.
You can do this in Settings/Personalisation/Lock screen, setting 'Background' to 'Bing'. Job done!
Play with Continuum
OK, so the Lumia 950 doesn't come with a HDMI cable or a dock - but it works perfectly with existing docks and adapter cables (covered most recently here and here), so give it a try. Your Lumia 950 can become a workstation when away from base, if you so choose.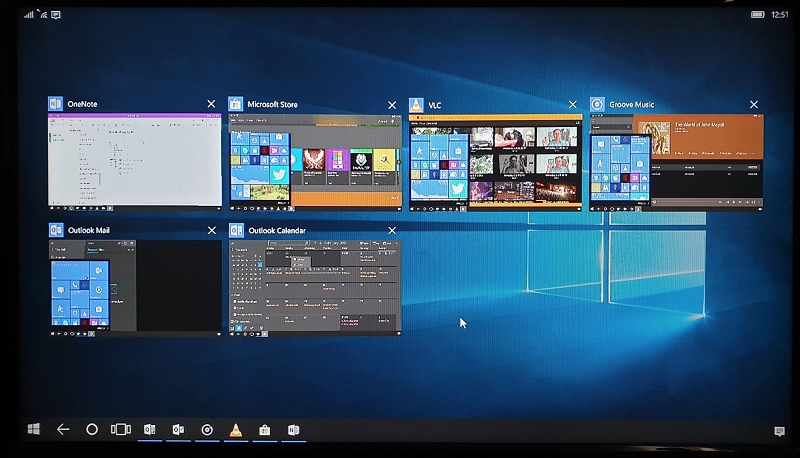 The Refresh experience
It's a fair cop, perhaps I should have led with this, given that it involves setting many things up from scratch. But, equally, this is something of a last resort. Three years of playing with a Lumia 950, installing and uninstalling applications, Gigabytes of temporary files that never got deleted properly, email mailboxes that hung around, downloads that you'd forgotten about, any smartphone needs a clear out from time to time, just as a desktop computer would.
Obviously, you can have a poke around on the Start screen and in File manager, which will help, but if you really want your Lumia 950 to to feel 'factory fresh' then you'll need to go through the complete refresh procedure, last covered by me here on AAWP. And yes, that feature needs updating for 2019 and beyond. It's on my list!