My series 'Anatomy of a Lumia photo' (here's #1) has proved popular, even though I cheated with the HP Elite x3 instead for #2. #3 had a lovely clock, #4 was all about framing, in #5, I got down and dirty with nature, in #6 I had a rosy dilemma to solve, and in #7 I took a satisfying low light snap in appalling weather. In #8, I got extremely close to an impressive moth, in #9 Andrew Elliott was in Budapest at night, in #10, I was shooting in early morning sun, in #11, I shot 'wide', with a little help from Panorama mode, in #12 I kept repositioning and zooming until I got a water fountain just right and in #13, Jeff Appleton got a good look at The Northern Lights. Then, rounding off the series for its previous run (in 2017) was #14, looking at a glowing tower. Resuming in 2019, here's #15, looking at framing a waterfall and pond, and #16, steaming to the seaside with angles and perspectives.
For 'Remembrance', the challenge was to get the soldier silhouette, cross, and poppies, but to get them at night, both for atmosphere and to get the incredible floodlit church as backdrop.
As you might expect in late 2019, I'm experimenting with other camera phones, in this case, the latest iPhone 11 Pro, so my first attempt was with this: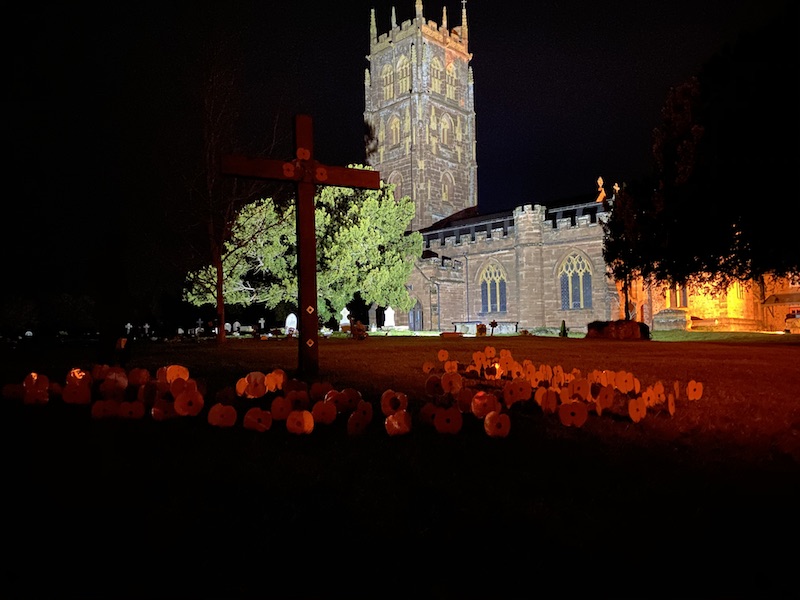 The attraction here was the three second multi-exposure HDR Night mode of the iPhone, and the colours are rich and the church incredibly crisp in the background. But I'd framed it wrong, the soldier isn't visible in the darkness to the left and it's clear he needs to be silhouetted against the church itself.
So I moved left a couple of metres and tried again: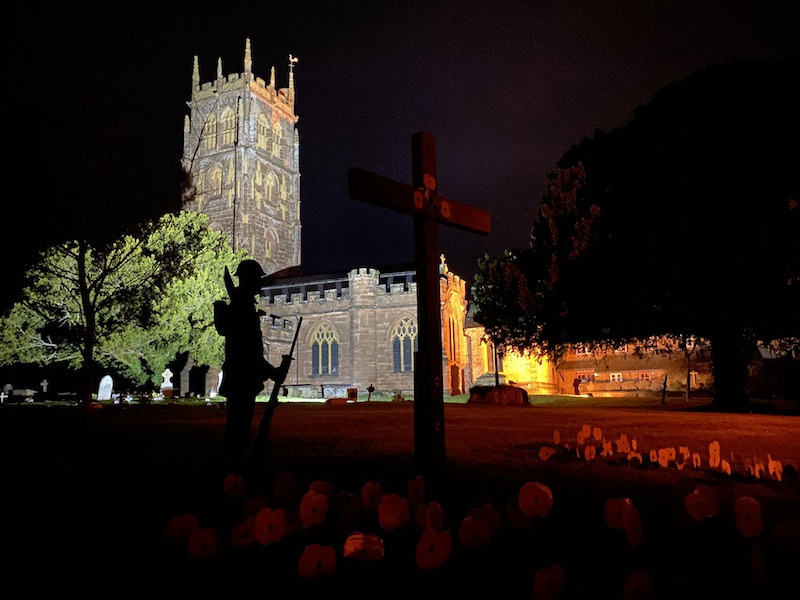 We're getting there, but there's not enough light in the foreground. Heck, there isn't really any light, to my eyes, though the iPhone's 3s exposure manages to get some of the red of the poppies.
What about if I used the iPhone's LED flash? No dice. Using this disables the Night mode, understandably. Terrible results which I won't bore you with here.
Let's try the Lumia 950 XL. It has a Dynamic Flash feature, whereby you can change the mix of natural and flash-illuminated light after the fact:
This shot is about as good as I could get the balance between lighting the poppies and gathering light from the background. It's a functional shot but nowhere near as striking as I'd like.
So I was stuck.
Or was I? How about if I took the photo with the iPhone 11 Pro, as above, in its multi-exposure 3s Night mode, but used the 950 XL's bright triple LED flash to illuminate the foreground? So, with the latter in 'flashlight' mode and pointed towards the cross, I knelt down and tried one last time: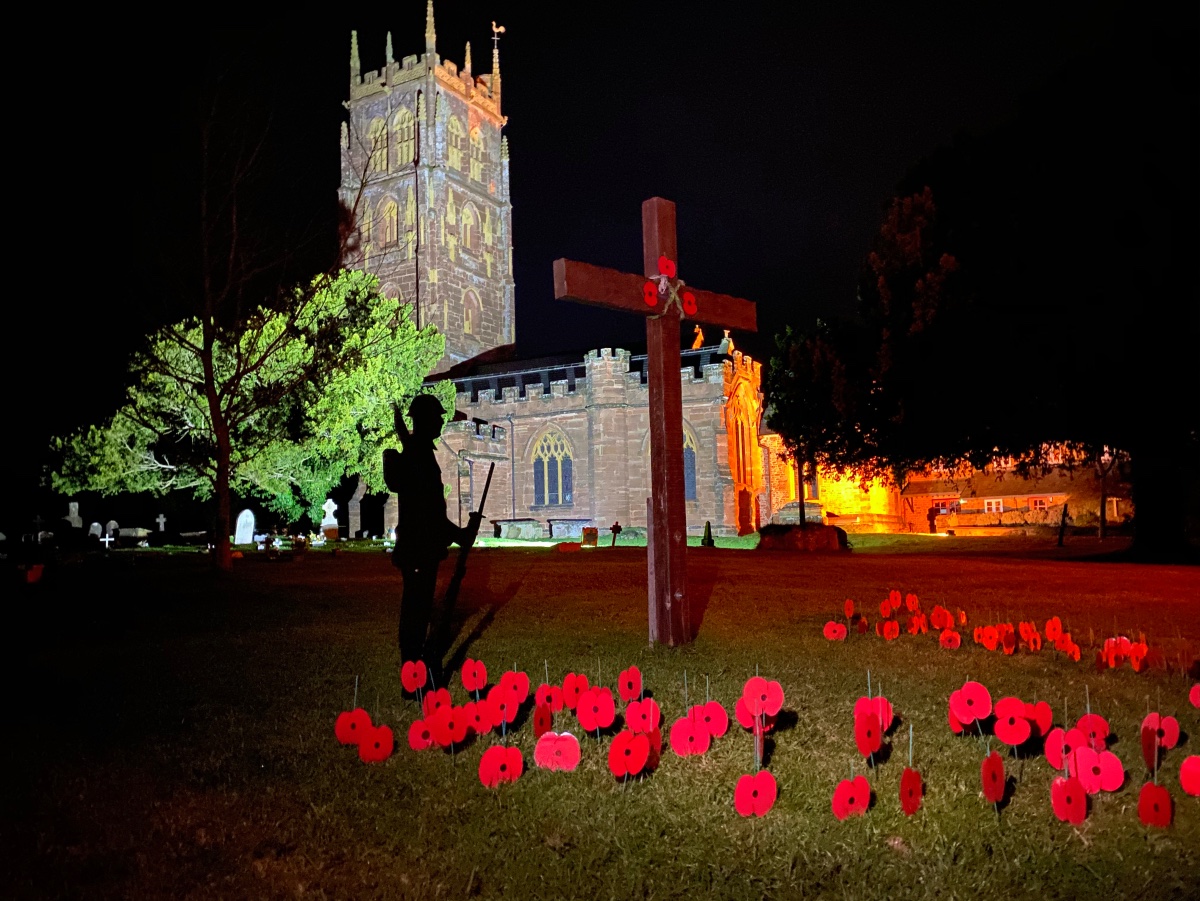 I was pretty pleased with the result and have shared it on social media and with friends. It's a little bit of a cheat, but then isn't taking good photos often a case of thinking laterally?(!)
PS. Could the photo have been improved further? In retrospect, I think I'd have framed it 10 degrees to the right, to position the soldier and church tower on the rule of thirds line, to the left, while also getting all the poppies in. Oh well.