Navigation
We discovered Nokia Maps during our time at Nokia World 2011. Nokia Maps was one of the strongest selling points of Symbian, and while the Windows Phone 7 version may not be quite as mature, it's catching up with recent updates including supporting synchronising favourites saved to your Nokia account from your Symbian device(s).
Currently Nokia Maps is exclusive to Nokia Lumia devices, but eventually it will be made available to all Windows Phone 7 devices.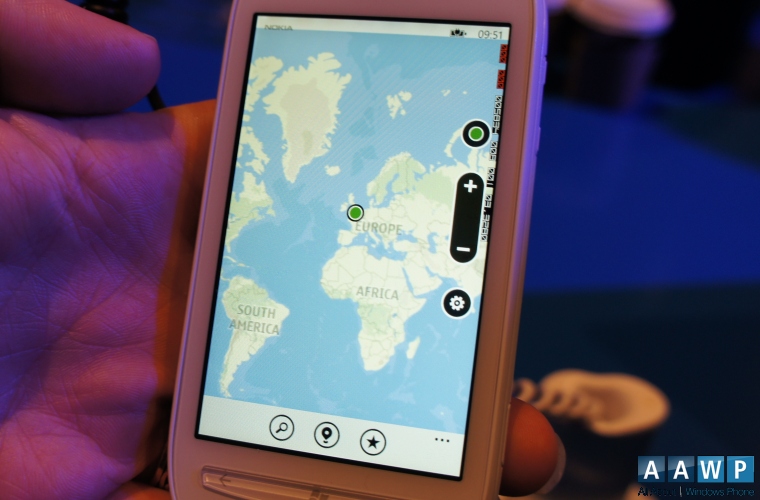 One of Nokia's crown jewels in their software suite is Maps. Many have wondered where Nokia Maps will fit into the Lumia devices, as it will be one of the unique selling points of a Nokia Windows Phone. While Nokia Drive has been announced as available here at Nokia World with a focus on navigation and turn by turn directions. Nokia Maps will take a more social feel, highlighting personal favourites, points of interest and social interaction. And we've had an exclusive look at the latest beta.
The most useful feature addition in Nokia Maps 1.3 is the added support for favourites. This allows you to save places for later quick access. Favourite (saved) places are shown on the map as a yellow star and a list of favourites can be accessed at any time by tapping the favourites (star) button on the toolbar.

Also new in Nokia Maps 1.3 is the option to share a route via email or social media (Twitter, Facebook) or email. When sharing a route, your estimated journey time and a link are included (see example below). The link leads to the maps.nokia.com site (viewable on most devices), with your proposed route shown on a map. The idea here is to give family and friends a better indication of your movements and Nokia has gone to some trouble to make the information accessible regardless of what device is being used (although in a rather short sighted move, viewing the link on another Windows Phone device is actually one of the worst options, as it prompts you to download Nokia Maps, rather than showing you the route).
A complementary application to Maps is Nokia Drive - which will only ever be on Nokia devices. Readers can regard the the pair of Maps and Drive as components taken from the Symbian version of Map and packed into two separate applications. Having recently been updated to version 2.0, offline maps are supported, as are speed alerts.
Nokia Drive 2.0 is now available to download from the Windows Phone Marketplace. The updated version enables full offline functionality, which means not only can you pre-load maps, you can now also plan your route (and be rerouted) without using a data connection. Other new features include speed alerts, a redesigned navigation dashboard and improved access to previously entered locations.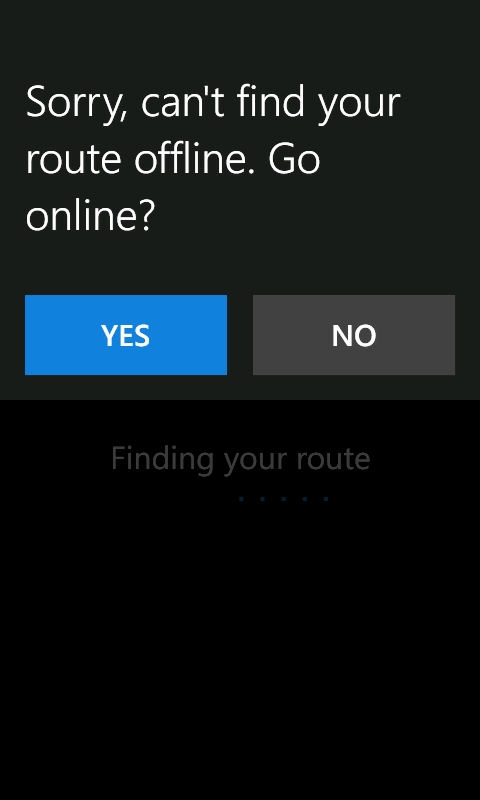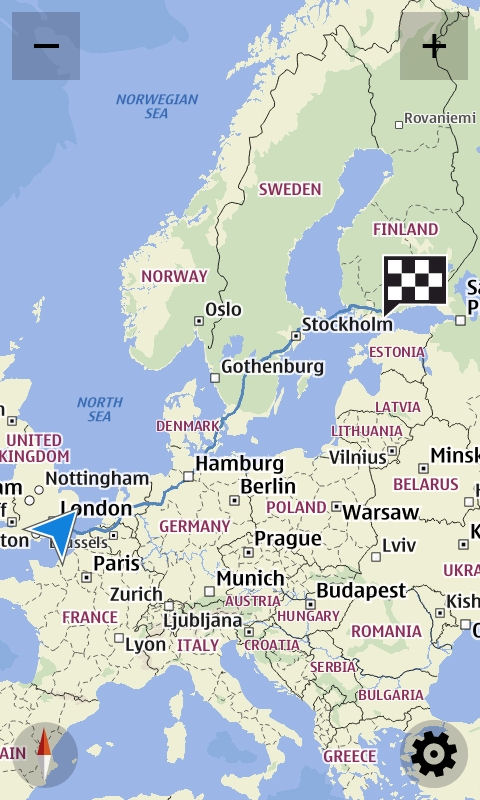 To use Nokia Drive in offline mode, you first need to download map data, which you are prompted to do when you first start up the application, but can do at any time via the application's settings (Manage Maps). Maps can be downloaded on a country by country basis (e.g. UK is 201MB), with some countries also split into regions (e.g. Wales is 34MB).

Offline / online mode is controlled by the Connection toggle switch in the application's settings. By default the application is set to operate in online mode, so as to provide as seamless experience as possible. However, even in online mode, the application will use the locally store maps and place database, where available, for location search, routing and navigation. The application will only go online when the necessary data is not available locally.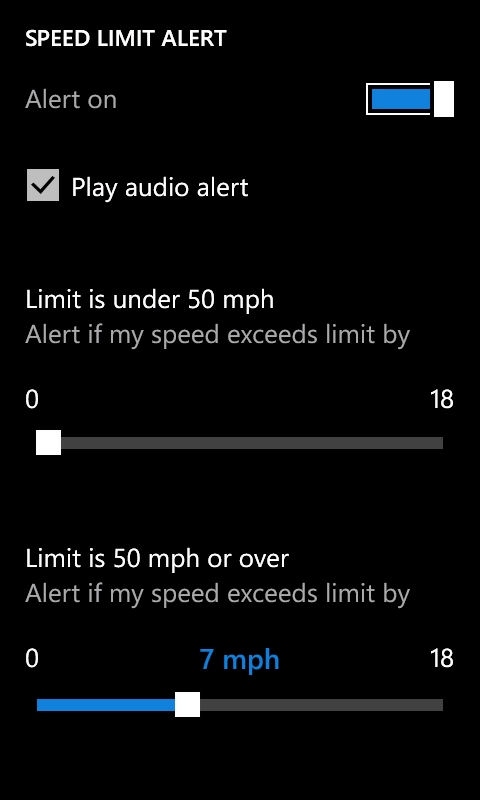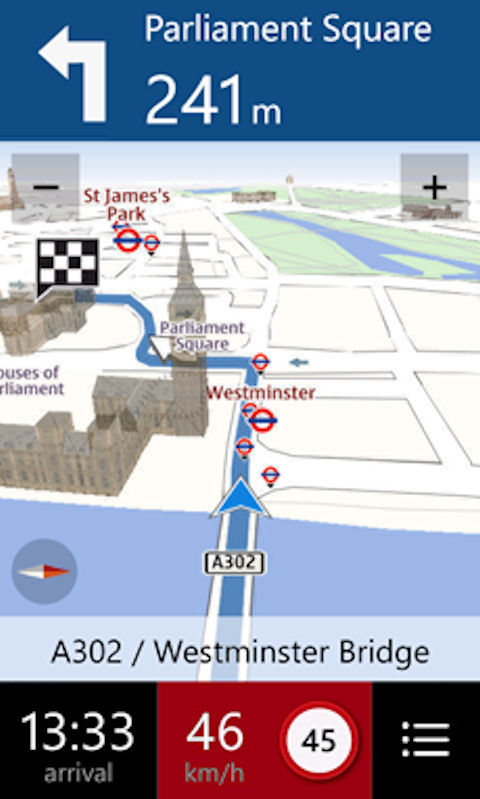 The threshold speed at which speed alerts are triggered can be configured in the application's settings. There are two options, one for speeds under 50 mph (typically B roads and unclassified roads), and one for speeds over 60 mph (typically A roads and motorways). While we're sure all AAWP readers stick to the speed limit with exactitude, it's very useful to be able to set the limit slightly higher to avoid false positives.
Rounding off Nokia's navigation trio, is Nokia Transport, which is an aid to finding your way around via public transport. The application is still in active development with regular test versions coming out of Nokia Beta Labs.
Nokia Transport released via Beta Labs

Making sense of public transport timetables can be a demanding task - especially if you're in a hurry. Nokia Transport's key feature is that it abstracts such data into visual representations that is much easier to process. Journeys are presented as a stacked timeline, with each segment representing each leg of the journey; e.g. train, bus, or walking. Alternate routes are shown in a horizontal progression, their position indicating the departure time and overall length representing the trip duration. It will be possible to pin journeys to the start menu, but this option is currently disabled in the beta.
Nokia Transport release version now available

Nokia Transport provides information for 512 cities in 46 countries. In 80 of those cities real time (i.e. schedule) information is available, so that you can see exactly how long your journey will take. Nokia says it will add additional cities and improved coverage for existing cities over time.
Nokia Public Transport adds nearby feature in 2.0 beta

On opening the app user can choose between "journey planner" and the new "transport nearby" options. Transport nearby lists nearby public transport stops / stations. Tapping on a station name lists, where available, departure times, together with the type of the type of public transport, available from that station.
Nokia Transport updates en-route navigation and live tile support

Nokia have updated the beta of their Windows Phone Transport application. Now at v2.1 (and available via the AAWP App Directory), you can call up detailed live timing information for public transport in over 100 cities, while estimated routes are now available for over 400 cities. New for this version is support for multiple live tile destinations, improvements in the search engine algorithm, and better information on routes as you travel.
---
Entertainment
Also announced at Nokia World 2011 (along with the Lumia 800 and 710) was Nokia Music. With this application, Nokia provides streaming music for zero cost. The service is much more like Last.Fm than Spotify in that you cannot specify particular artists or albums to listen to. Instead, you are presented with various curated mixes based on genres, events, and ideas. You can even purhcase music on your Nokia account. However, while downloads are saved on your device, they won't sync to your desktop - but you can retrieve your purchases by vising music.ovi.com.
From Nokia's press release:
Nokia Music introducing MixRadio, a free, global, mobile music-streaming application that delivers hundreds of channels of locally-relevant music. In an update delivered later this year, Nokia Lumia users will also gain the ability to create personalized channels from a global catalogue of millions of tracks.

Also integrated in Nokia Music is Gigfinder, providing the ability to search for live local music for a complete end-to-end music experience, as well as the ability to share discoveries on social networks and buy concert tickets also coming in the Nokia Music software update delivered later this year.
The Finnish Musical Difference, Nokia Music and Windows Phone
Before we get to the free music part, I want to give a quick mention to Gig Finder. It's been integrated into the Nokia Music app as one of the top level screens, so is just a swipe away when you open up the app. Gig Finder takes your location and looks around your local area for upcoming live music. It's a great (albeit niche) service that's served me well, and I'm glad to see it (a) in a commercial product and (b) running on Windows Phone. That's one less "will this be ported?" question I have to worry about.

In this first iteration, you can pick your Mix Radio station from a number of pre-programmed mixes, and these should be broad enough to satisfy most listening palettes (I've been listening to the Orchestral/Soundtracks mix). Two features announced on stage, at Nokia World, weren't available in the pre-retail units sent to the press, but are now available in the update to the application in the Marketplace, and they really open up Mix Radio.


The first of these features is the ability to personalise the music mixes, in two different ways - by seeding a mix with a few artists, or allowing Nokia Music to profile your music collection.

This involves the download of a small PC or Mac client that will scan a selected folder on your desktop, logging the results of that analysis to your Nokia account. This music profile can then be accessed on your smartphone and you'll get a bar chart of your favourite genres of music. These match the broad categories on the Mixes page, although it's not clear how much of the generated mix channel is simply genre based, or extrapolated from the music in your profile.
Further reading:
Going up against the likes of Amazon Kindle and Kobo, Nokia recently launched its e-book distribution service. The current version of Nokia Reading is just the start, in addition to buying books on your device, plans are afoot for a curated News Feed reader and audio book market.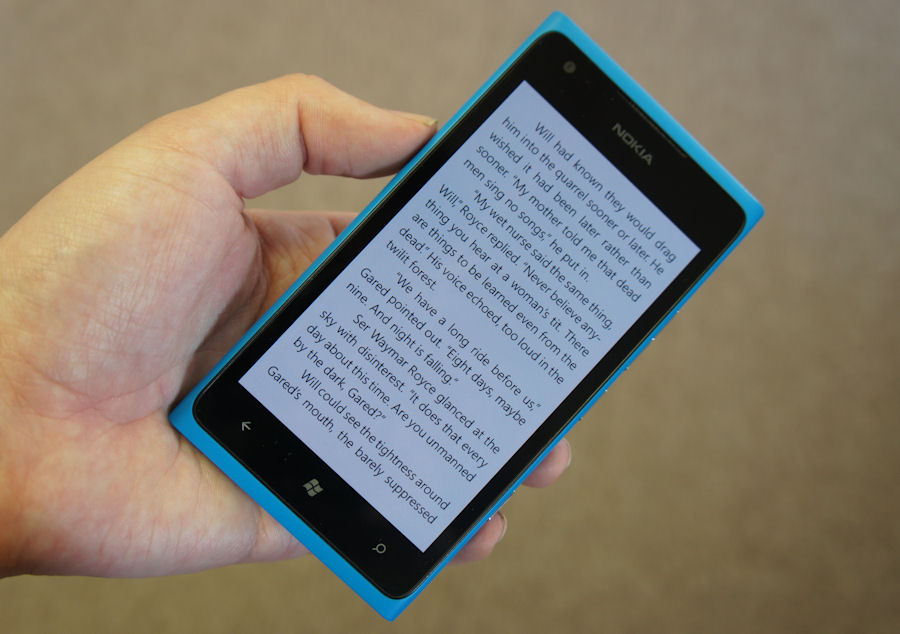 Overall, Nokia Reading's design and implementation is first rate; and will only get better as more features are added, like the promised News Stream and Audiobooks sections. Nokia Reading won't be for everyone though, as it requires consumers to not be concerned with their purchases being locked into a single product range. The lack of purchase portability is the only thing holding me back from giving Nokia Reading an exemplary score. Otherwise, this is an insanely good product, especially for a first version.
Further reading:
Creative Studio is Nokia's attempt at both providing image editing, and providing Instagram-like filters (no, I don't use them either), in addition to panorama functionality. Given the heavy emphasis of social in Winodws Phone 7, this application is a perfect complement to allow you to tweak your images in-situ before posting online.
Nokia releases Creative Studio app
Applying filters and effects and sharing the results to your social networks has become increasingly popular, thanks to apps like Instagram, so the addition of Creative Studio to Nokia's exclusive software line up for its Lumia devices is a canny move. It would make sense for Nokia to add Creative Studio to its pre-installed software bundle, along with apps like Nokia Maps, Nokia Drive and the upcoming Nokia Reading.


There is room for improvement in Creative Studio. For example, it would be good to see more filters and additional editing tools added, but for an initial release Creative Studio is pleasingly polished.
---
Utilities and more
Contacts Transfer provides a method for transferring contacts from an old phone to a Nokia Windows Phone via Bluetooth
The Network Setup application is for users who use more than one SIM card from different operators. The purpose of the Network Setup application is to maintain internet and MMS services after any SIM card change. When more than one operator network is available, the user is presented with a list to select their preferred operator.
14:30 minutes into this video
One of the exclusive applications for Nokia's Windows Phone 7 devices is from the sports network ESPN. There are many apps out there providing news and media clips to sports fans, but with the ESPN brand name behind it, many people are going to grab this for their Lumia. Given the exclusive nature, Nokia might be banking on this app to help sell Lumias. If so, they may be disappointed.
The Official FIA World Rally Championship Application for Nokia with Windows Phone. WRC Live allows you to follow the in-rally progress of your favorite teams and drivers live on a map. With this rally fans' must-have application you are up-to-date with results, news, and exclusive videos – whether you are on the side of a special stage or sitting at home.
TuneIn is a new way to listen to the world through live local and global radio from wherever you are. Whether you want music, sports, news or current events, TuneIn offers over 50,000 stations and 1.2 million on-demand streams for you to choose from. The TuneIn Radio app lets you take this entire experience with you on your Windows Phone.
Experience what happens when storytelling meets the newest technology with the CNN App for Windows mobile phones. Share and comment on top stories and insights, watch live, breaking news video, and share your story with the world as it happens with CNN iReport.
Join Elmo in an interactive read-aloud experience! And don't miss all the Sesame Street books! Just search for "Sesame Street" in the Marketplace!
The Dark Knight Rises, exclusive to Nokia's Lumia devices, is the official Windows Phone app for the upcoming Batman film. As you would expect from an official film app it provides easy access to trailers, cast information, theatre locations and a count down to release day. Plus there's exclusive wallpaper and ringtones, which can be used to customise your phone.