NB: In addition to the major news stories (some generic, but mainly Windows Phone-specific) and some highlighted reviews below, there were of course a mountain of features and editorials - these are listed as usual here.
---
January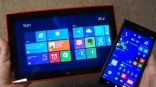 "In this first look review we take a first look at the Lumia 2520, Nokia's first Windows RT tablet device, which was announced at Nokia World in October of last year. The video-based review offers a tour of the device's key hardware features, an overview of some Nokia specific software customisations, and some commentary from the perspective of a Windows Phone Lumia device owner."
---
February
"Microsoft announced that it has named Satya Nadella as CEO and member of the Board of Directors with immediate effect. Nadella, an internal appointee who replaces Steve Ballmer, previously held the position of Executive Vice President of Microsoft's Cloud and Enterprise group. "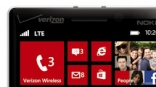 "The Nokia Lumia Icon, a much previewed Windows Phone 8 device, was today officially announced by Nokia and exclusive operator partner Verizon. The device, a follow on to the Lumia 928, has a five inch, 1080p resolution, AMOLED screen and a focus on media capture with a 20-megapixel PureView branded camera with Carl Zeiss optics, LED flash, and quad omnidirectional microphones."
"At a pre-MWC press conference, Microsoft announced that it is expanding the range of hardware supported by Windows Phone, with a focus on low cost, high volume devices. The most significant addition is that of support for the Snapdragon 200 (8x10 and 8x12) SoC, which will enable the creation of a new generation of low end Windows Phone devices, but other highlights include the introduction of dual-SIM support and improved external memory (microSD) support."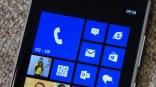 "Microsoft has announced that it is now working with nine new Windows Phone 8 hardware partners as it seeks to "scale the platform" to higher volumes. The new partners include industry heavyweights LG, ZTE, Lenovo, and Foxconn, plus a number of smaller OEMs in the form of Gionee, JSR, Karbonn, Lava (Xolo), and Longcheer."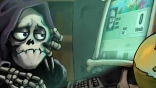 "Hot on the heels of Rayman Fiesta Run comes another very highly rated game, this time debuting on Windows Phone and coming to iOS and Android afterwards. Deadlings has very high production values, addictive and challenging gameplay and a pay/IAP model that seems fairly well pitched. Cuddly zombies, spinning saw wheels of death, occasional blood and guts, plungers and platforms, teleport beams, alien spiders, it's all here in a tale of mock horror..."
---
March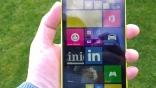 "The Nokia Lumia 1320 is, it has to be said, pretty good value - positioned in the burgeoning 'phablet' market (i.e. doubling as phone and tablet) and with relatively few compromises, it can be found in the lower half of the price scale (£238 SIM-free and delivered in the UK, for example). When you think of the converged capabilities and software package, the 1320's main competitors in the value money stakes are, appropriately, its own predecessors."
---
April
"Microsoft today announced that it has completed its acquisition of Nokia Devices and Services division, following approval by shareholders and governmental regulators and almost eight months on from the initial announcement. Microsoft is now a major mobile hardware manufacturer and will now begin the complex process of integration. Nokia continues to exist, primarily as a network infrastructure (NSN) business, coupled with the strategically important maps (HERE) and research and intellectual property (Advanced Technologies) businesses."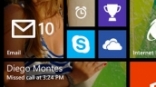 "Today at its Build developer event, Microsoft formally unveiled Windows Phone 8.1, the next generation of its mobile platform. Key highlights include the Cortana personal digital assistant, updated and more personal Start and lock screens, a refreshed notification experience with Action Centre, improved enterprise support, and the advent of Universal Apps that share a common code base between Windows 8 and Windows Phone."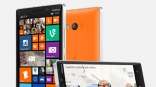 "The Nokia Lumia 930 was today officially announced by Nokia at Build 2014, essentially a world equivalent to the Verizon-exclusive Icon, but running Windows Phone 8.1 from the outset. The device can be thought of as a successor to both the Lumia 920 and 925 and has a five inch, 1080p resolution, AMOLED screen and a focus on media capture with a 20-megapixel PureView branded camera with Carl Zeiss optics, LED flash, and quad omnidirectional microphones. Availability is June 2014."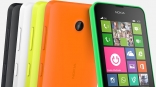 "The Nokia Lumia 630 and Lumia 635 were announced today by the Finnish company at Microsoft's Build 2014 conference. The low to mid-range handset comes in three variants - two of them are labelled as the Lumia 630, a 3G design with dual-SIM or single-SIM options, while the Lumia 635 brings 4G connectivity to the table."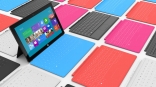 "One of the more interesting aspects of the Build 2014 conference for developers was the principle of the unified Windows application. Can this really be a write-once run-everywhere (everywhere that is Microsoft)? Not quite, but it's as close as you can practically get and allows the Windows platform to be promoted as a single entity over all the platform options, which will be of benefit to Windows Phone."
---
May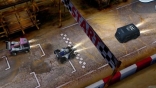 "Vrooming onto Windows Phone a full two years after iOS (I know, I know....), Mini Motor Racing at least benefits in that it arrives fully formed, with every possible track, level, upgrade and bonus pack, all available off the starting line. Moreover, it's in pole position in terms of monetisation too, with the absolute perfect combination of small initial purchase and in app purchases if you really want to add or unlock extra cars, tracks or upgrades. Gentlemen, start your engines!"
---
June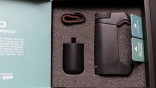 "Originally an Indiegogo project, Shoulderpod has just released its first product, the S1, and I've been testing it with my Nokia 808 and Lumia 1020. It's a combined stabiliser/grip/mount - it's fabulously constructed and it works really well. Here's to better smartphone-shot video (and, of course, you might find my tutorial helpful!)"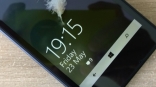 "When launched a few months ago, we described the WP8.1-running Lumia 630 as 'the high point of the low end' in terms of positioning. As pricing is turning out in the UK, it's now available from under £10 a month on contract and under £100 on pay-as-you-go, making the 630 a firm contender for a budget/first smartphone and following on from last year's 520 and 620. It's solid, it's extremely functional and most (though not all) of the compromises needed to get down to this price seem to have been justified."
---
July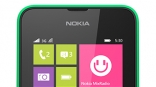 "Another Windows Phone 8.1 handset just got announced this morning by Microsoft, the Nokia Lumia 530, coming in under the existing Lumia 630 (reviewed here). The 530 (available in single and dual SIM form) drops down specifications slightly, with 4" screen, Snapdragon 200, and 4GB of internal storage, but also comes in at an initial estimated High Street price of under 100 Euros, so I'm guessing about £60 on pay as you go."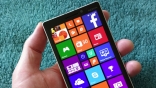 "The successor to the 'classic' Lumia 920 (see here for my comparison), the 930 had quite a lot to live up to - not least keeping Windows Phone competitive in a specifications arms war being waged by Android armies, led by the likes of the Galaxy S5 and LG G2/G3. The Lumia 930 does top the 920 quite comfortably (with one notable exception) and does bring Windows Phone up to the level of performance expected in 2014. Is it enough, though?"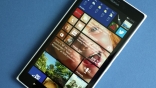 "Yes, Rafe reviewed the Nokia Lumia 1520 'phablet' back at the end of 2013, but with what's almost certainly going to be the 'final' version of Windows Phone 8.1 now on the device (via theDeveloper Preview programme), I contend that it's high time the device was re-evaluated. Partly because the huge OS update transforms the device and partly because I wanted to have my say - not least because I've had six months of phablet use in the form of the popular Samsung Galaxy Notes to act as a reference point."
---
August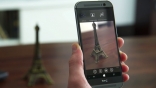 "Admittedly only on Verizon only at first, but launched today was a version of HTC's aluminium One (M8) design for Windows Phone - the M8 launched on Android earlier this year and was notable in its use of virtual controls. A factor which no doubt helped the reconfiguration of the handset for Windows Phone 8.1."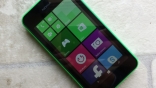 "The Nokia Lumia 530 is here - and, showing the long time scales upon which phones are developed, there's no mention of 'Microsoft Mobile' anywhere on the box - you actually have to remove the battery to see the first evidence of Microsoft's involvement in the hardware. It's the new bottom end of the Windows Phone range and in some ways it shows, but there's still plenty of value for money for buyers."
---
September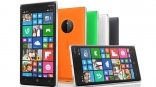 "Billed as an 'affordable flagship' at IFA 2014, Microsoft has launched the Lumia 830, with Lumia Denim software, 10MP 'PureView' camera and OIS, plus a replaceable battery and optional Qi wireless charging. Think of it as a cross between last year's 820 and the newer high end 930."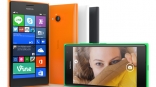 "At IFA 2014, as expected, Microsoft has launched the Lumia 730 and 735, with the former Dual SIM and nominally for Eastern and Asian markets, and the latter with LTE capability for Western markets. Highlights include a lower mid range starting price yet with 4.7" screen, wide angle 5MP front camera (for selfies) and 'Nokia' build quality."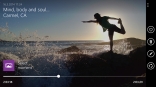 "Also announced today at IFA 2014 was the official name and contents for the next major Lumia software release - Denim. Based on Windows Phone 8.1 Update 1, Denim also offers some Lumia-only features, quoted below."
---
October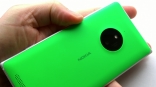 "Launched at IFA 2014 and available for just over a week now, here's my review of the new 'Nokia Lumia 830' - if you look very, very closely at the small print, there's mention of 'Microsoft Mobile' (expect future Lumias to have Microsoft much higher in the mix though). Billed as an 'affordable flagship', the 830 does get most of the way to fulfilling this claim, perhaps only falling short at the moment because the software that enables much of its main USP is currently missing in action."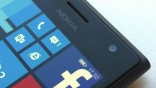 "Launched at IFA 2014, the Lumia 735 is the new lower-mid-range handset from Nokia (actually Microsoft Mobile now, of course), with the marketing tag of being all about 'taking better selfies'. Regardless of this specific angle, it's a very capable Windows Phone that could be picked up quite inexpensively. And yes, the camera's pretty good (for the money). Following on from Ewan's first impressions, here's my more detailed review."
---
November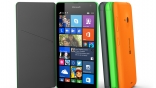 "In the middle of the (UK) night, Microsoft quietly launched its first Microsoft-branded Windows Phone, the Lumia 535, firmly hitting the low end 'affordable' sweet spot with a 5"-screened device that contains nothing surprising to AAWP readers but which should surprise plenty of newcomers to Windows Phone in the shops."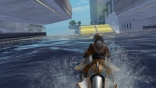 "It's fast, it's glossy, it's polished 3D... and it's very, very wet. Released earlier today, I've put on my futuristic competition wetsuit and headed out to see if the new Riptide GP2 is worth its purchase price (summary: it is, but the price isn't the whole story!) It's by the people who brought me Beach Buggy Racing a few days ago, though, so I'm hugely optimistic."
---
December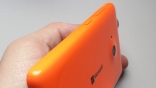 "It comes to something when the worst things I can say about the brand new Microsoft Lumia 535 are that the colour and finish on the case plastic are not to my taste. Glossy orange would not be high up my personal wish list. However, away from that factor, it's hard to argue against the balance of budget components and features in the 535 - it's finely pitched to impress as much as possible for as low a price as possible and, in that regard, succeeds."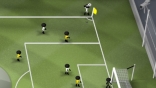 "My usual confession before reviewing football games is that I'm not really into football - I mean, I take a casual interest in world level games and kick a ball around in the park, but I'm not a super-fan. And yet Stickman Soccer is.... fantastic, it's perfect. It's utterly believable in the way players move and slide and shoot... The best football game ever on mobile? This has to be a contender. Heck, it's a contender for the best game, full stop..."
---
In summary
Quite a whistle stop look through 2014's news and review links then. It's tricky to classify the year as 'good' or 'bad' for Windows Phone though - perhaps 'in transition' might cover it. Again. Always something changing in the smartphone world in general, and in the Windows Phone world in particular.
The completed purchase of Nokia's Devices division was big news in the industry and with the best will in the world, there will have been some loss of momentum and vision. On the other hand, the abolishment of the licensee fee has encouraged a lot of smaller players into the ecosystem, plus Microsoft has finished 2014 with some extremely solid contenders at the low and mid-range of the smartphone world.
The lack of a new true 'hero' flagship is perhaps the most obvious problem that can be pointed to, though there are mitigating factors here, to do with Windows 10, coming in 2015. So yet again we find a lot of the industry waiting for Windows Phone. It may be the 'third ecosystem', but it's a distant third in too many markets. Overall user numbers are growing, but arguably not fast enough, plus the smartphone world in general is getting more and more cut-throat - something which even Samsung and Apple are discovering to their market share cost.
From a personal point of view, 2014 was the year that Rafe took on new industry duties that prevent him from having the time to write much on the site anymore, though he's always there on the podcast, of course. David and Ewan have likewise moved to pastures and sites new, as freelancers are wont to do, though they're welcome back for guest articles anytime. As a result, AAWP is a slightly quieter site than it was in 2013, but visitor numbers are still good, showing that a) it's quality and not quantity, plus b) many of you do still enjoy a mainly British take on Windows Phone as an OS and on the devices which run it. And AAWP is always open to guest writers, just email me if you'd like to pitch in!
In the meantime, thanks for reading and here's to 2015!